2007 EMET Prize Laureate – Humanities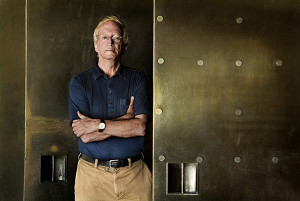 Prof. Avishai Margalit is awarded the EMET Prize for his original and influential contribution in the fields of political thought, ethics and the philosophy of religion, and for his works dealing with the complex moral and political issues of this day and age. All these have made him one of the most important philosophers in Israel and abroad.
Prof. Avishai Margalit was born in Palestine in 1939. He was raised and educated in Jerusalem. Upon completing his studies at the Hebrew University High-School he served in the Nahal Mutznach (Airborne Nahal) battalion. He started his studies in philosophy and economics at the Hebrew University in Jerusalem. Concurrently with his studies he worked for five years as a guide at an Aliat Hanoar youth village. He won a British Council Scholarship and spent two years (1968-1970) at Oxford University.
In 1970 he received his PhD in philosophy summa cum laude, having written his thesis under the supervision of Prof. Yehoshua Bar-Hillel. He was then appointed lecturer at the Department of Philosophy. Until his retirement in 2006 he taught at the Department and was the Schulman Professor of Philosophy. In 2006 he was appointed the George F. Kennan Professor at the Institute for Advanced Study in Princeton.
His studies deal with a variety of subjects within philosophy. Three of his books were published by Harvard University Press: Idolatry, co-written with Moshe Halbertal (1992); The Decent Society (1996) and The Ethics of Memory (2002). He has also published books about culture and politics, among them Occidentalism (2004), co-written with Ian Buruma. His books were translated into many languages.
Over the years he served as a lecturer, Fellow and Visiting Professor in many universities, including Oxford (where he was, among other positions, the first Bertelsman Professor), Harvard, Princeton, Berlin, Prague, Florence and New York University.
In 2001 he was awarded the international Spinoza Lens Prize in Amsterdam. In 1999 he delivered the Horkheimer Lectures at the University of Frankfurt, the Simone Weil Lectures in Sydney and in 2005 the Tanner Lectures at Stanford University.