Deceased – 443  |  Ill – 32,000  |  Recovered 26,000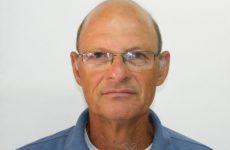 Night after night, several thousand, mostly young, Israelis have been protesting near Prime Minister Bibi Netanyahu's official residence in Jerusalem. They are demanding Netanyahu resign on two counts – his failed handling of the COIVID-19 crisis and the fact he is now on trial for corruption. Many of the demonstrators are numbered among the 20% of Israelis who are now without a job. 
Incidentally, the man who sparked the demonstrations is retired IAF pilot brigadier Amir Haskel, not exactly a rabble-rouser or "anarchist," as Netanyahu labels the demonstrators. In fact, Haskel has walked 110 miles back and forth from his home in Caesarea to Jerusalem, carrying an Israeli flag and a protest banner. Also, another former IDF Gen. Yair Galon, now a Meretz Knesset member, has also joined the people in the street near Bibi's residence. Under Israeli law, street protests are legal provided they have prior police approval. For the most part, they have been relatively peaceful, but early on, some of the protesters tried to break through the police cordon but were repulsed.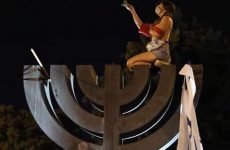 In one bizarre case, this time outside the Knesset (Israel's Parliament), a young woman studying for her university degree in social work climbed up the tall Menorah candelabra, the Knesset symbol. Then, seated at the top, she took off her jersey and exposed her chest. Why would a serious young woman, who is dedicating her life's work to helping the poor and disabled, do such a thing? Later she said she just felt that she must do something to shock the country over how many young people feel today. I don't know if she will be prosecuted, but she certainly caught public attention. For example, one ultra-Orthodox Knesset member was quoted as saying that she should be very worried now because a woman who bares her breasts in public will get breast cancer!  
Incidentally, social workers have just ended a protracted strike after the government finally agreed to give them a wage increase. Until now, their starting monthly salary with a university degree was 5,500 shekels – approximately 1,700 dollars month. A single Israeli can hardly survive on such a salary, let alone raise a family. 
As for COVID-19 that has triggered the protests, Netanyahu has finally appointed a project manager to oversee the campaign that has gone haywire. This, after the first candidate, turned down the job, apparently because he felt the PM would not give him a free hand. In any case, Prof. Ronni Gamzu, a highly respected doctor and hospital director, will now tackle COVID-19. Bibi's idea to grant all Israelis, rich and poor alike, a government handout has now been revised after it triggered public ridicule. Israelis are now crossing their fingers that Prof. Gamzu will succeed.
Mounting Tension on Northern Front …
Those persistent, mysterious airstrikes against Iran's military buildup in neighboring Syria continue unabated. Foreign news reports say Israeli jets flying over neighboring Lebanon have been pinpointing the Iranian weapons arsenals. In one case, an officer of Hezbollah, Iran's proxy in Lebanon, was killed in an airstrike near Damascus. This triggered new tension because Hezbollah leader, Sheikh Nasrallah, has previously warned that he will retaliate for any casualties to his men caused by Israel. 
Several months ago, Nasrallah kept his word and retaliated with a Hezbollah rocket that barely missed an IDF vehicle traveling along the border, after an Israeli airstrike had killed a Hezbollah member. At that time, this sparked a minor military clash between the IDF and Hezbollah. So, after another Hezbollah fighter was killed in Syria, tension is again high along the Israeli-Lebanese border. TV reports indicate that the IDF presence has been reinforced along the frontier. 
American-Iranian Rendezvous Over Damascus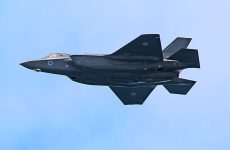 Two Amerian F-15 fighter jets caused a commotion onboard an Iranian airliner flying over Damascus. The Iranians say an F-15 "threatened" the airliner by flying too near to its flight path. The startled Iranian pilot dived suddenly, and several passengers were hurt slightly. The airliner was flying from Tehran to Beirut and made an "emergency landing" at Damascus airport. 
An American spokesman later said that the US pilot maintained a distance of 1,000 meters from the airliner and was on a "precautionary mission" for a coalition force on the ground. At first, the Iranians claimed that an Israeli jet had threatened the airliner; however, an Israeli spokesman said it was not involved in any way with the incident.