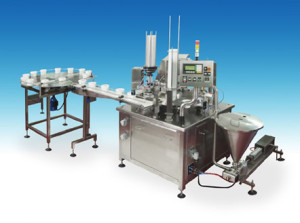 The Israeli company Hefestus has developed a unique technology that can significantly extend the shelf life of various products such as fruits and vegetables, fish and meat, grains and even flowers and medical drugs. Until recently the most common method for packaging foods and other products was MAP, or Modified Atmosphere Packaging. In MAP, air inside the package is replaced by inert gas mixtures (mainly Nitrogen and Carbon Dioxide), eliminating or reducing food spoilage. Low levels of oxygen prevent the evolution of organic germs and molds. One of the common ways of reducing the oxygen levels inside a package is by using a vacuum method. The main problem is that creating a vacuum can damage delicate products during the packaging process.
The technology developed by Hefestus is called SLB, or Shelf Life Booster. According to the company, unlike all other MAP sealers the modified atmosphere is achieved using one fully automatic vacuum free machine. Hefestus SLB is based on its own patented technology which uses centrifugal gas flow to remove oxygen from each package and then insert a gas mixture suitable for each product in order to maximize its shelf life. For instance, the company demonstrated how fresh grapefruit can be preserved for up to four months using its technology and the grapefruit will still be as fresh as at the time they were picked. Another example is fish which can be preserved fresh without freezing for only a day and a half using existing technology, but can be preserved for up to 20 days without freezing using SLB technology. This last procedure recently cleared the strict German Standard Institution (DIN).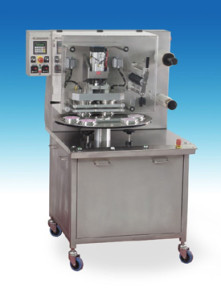 The SLB has a number of advantages over existing technology: by not using a vacuum method it can handle delicate commodities which otherwise could be damaged by undergoing the aggressive vacuum procedure. In some products, such as fruits and vegetables, SLB can radically extend the shelf life by slowing down their life cycle instead of stopping it completely. The SLB is also twice as fast as any commercially available MAP and is relatively small and quiet compared to its competition.
Although existing SLB products are aimed at the industrial and business markets, the company is not ruling out the possibility that in the future a smaller home version of the SLB will be available allowing all of us to preserve and re-preserve our food for much longer.