Philanthropist and activist for Jewish affairs and a member of the prominent Rothschild family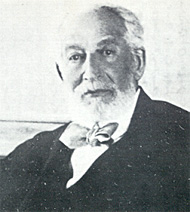 Baron Edmond Benjamin James de Rothschild was a Philanthropist and supporter of Jewish settlement in Eretz Yisrael. For his Jewish philanthropy Baron Edmond became known as 'HaNadiv HaYadu'a', 'The Known Benefactor'.
Born in Paris, Edmond de Rothschild did not enter the family banking empire, but devoted himself instead to art and culture. In 1877, he married Adelaide, the daughter of Wilhelm Karl Rothschild.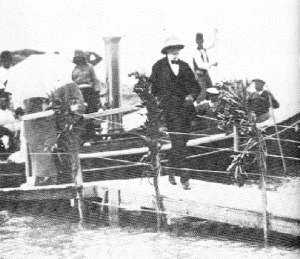 Although he visited Eretz Yisrael numerous times, his home was in Paris. His generosity and interest in Jewish settlement in Eretz Yisrael completely changed the possibilities for Jews. During his lifetime, his work on behalf of the yishuv was highly praised by Zionist leaders representing the entire spectrum of opinion. In recognition of his work, he was named honorary president of the Jewish Agency in 1929.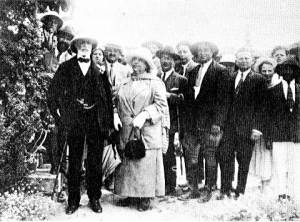 Edmond de Rothschild first became involved in Jewish affairs after the pogroms in Russia in the 1880s. Almost immediately, he also became interested in settlers in Eretz Yisrael. When early settlements faced financial ruin, Rothschild was approached by Rabbi Samuel Mohilever and the leaders of Rishon LeZion. He lent his assistance to both Rishon LeZion and Zikhron Ya'akov and then helped found Ekron. An early supporter of quiet settlement initiatives, after World War I, he joined the political activity of the Zionist Organization by aiding Chaim Weizmann and Nahum Sokolow.
Before 1900, Rothschild's visits to Eretz Yisrael were largely meant as settlement tours. He became known as the "Father of the Yishuv" because of his full and partial involvement in so many young settlements. In the 1890s, he clashed with Theodore Herzl on the interpretation of political Zionism. In the early 1900s he had a similar disagreement with Ahad Ha'am and members of the Hovevei Zion. The result was a group of 12 settlements under the auspices of Rothschild's Jewish Colonization Association (ICA).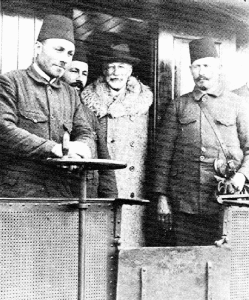 By 1914, Rothschild was able to visit expanded settlements as well as a number of his major and minor investments. He was also growing closer to the Zionist Organization.
This cooperation increased during World War I as preparations were made for the Balfour Declaration. Toward the end of the war, his son, James, arrived in Eretz Yisrael with the British army and was among the recruiters for the Jewish battalions in the yishuv. In 1923, James took the helm of the newly-organized Palestine Jewish Colonization Association (PICA). Its first settlement was Binyamina (his father's Hebrew name was Avraham Binyamin). By 1925, the Rothschild name had become synonymous with settlement activity which included cultural, spiritual and political features. His work was recognized and praised everywhere in the yishuv and among the members of the Zionist Organization.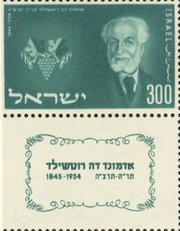 Rothschild became honorary president of the expanded Jewish Agency in 1929. When he died in Paris in 1934, he left a legacy which included the reclamation of nearly 500,000 dunams of land and almost 30 settlements. In 1954 his remains and those of his wife were brought to Ramat HaNadiv in Zikhron Ya'akov.