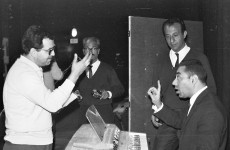 World renowned Moroccan Jewish singer Yosef "Jo" Amar passed away this week in New York. He was 79 years old. Listen to rare recordings of few of Amar's earliest songs that were recorded by sound technician Avi Yaffe 42 years ago, two weeks before the outbreak of the Six-Day War in 1967.
Listen to Jo Amar – May 18, 1967

Listen to Jo Amar – May 18, 1967

Listen to Jo Amar – 1968

Listen to Jo Amar – 1968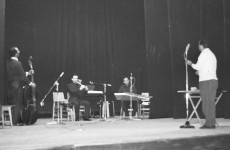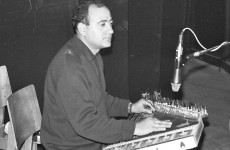 The accompanying players were all new immigrants who were members of the Iraqi Broadcasting Authority Orchestra and came on Aliyah to Israel. This left the Iraqi Orchestra without most of its musicians.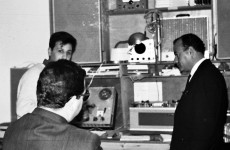 Some of those players were qanun player Avraham David HaCohen and flute player Elbert Elias. Anyone who identifies any of the unnamed players is asked to contact IsraCast. These songs were recorded in one session without any break, as was customary at that time.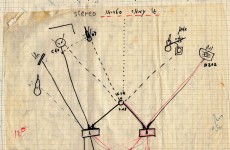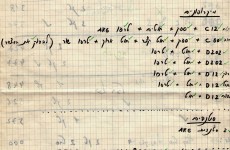 About Yosef "Jo" Amar
Amar was an Israeli icon during the early years of the state, a favorite of the newly arrived Sephardic immigrants.
Amar immigrated to Israel in 1956. He pioneered the fusion of classical Jewish Sephardic and Arabic tunes with Western musical sensibilities, thereby helping give birth to the style labeled Mizrahi music today.
The lyrics usually discussed the personal and social angst and joys of Middle Eastern immigrants who sought to find a place in Israeli society. Amar was also a highly-regarded cantor.
The casket of Amar, who recently joined his children in the United States, was brought to Israel Saturday night. His funeral will take place Sunday afternoon at Yad Rambam, the moshav where he stayed on visits to Israel in recent years.
Amar made aliya in 1956, but later left Israel and divided his time between Europe and the United States. However, he continued to visit Israel to perform.
After the death of his wife Remond, Amar returned to Israel. He was wheelchair-bound after having suffered a stroke in 2000, and two years ago, suffered a second stroke, which worsened the condition of his Parkinson's disease, from which he also suffered at a late age.
(full article on jpost)