On May 8, 1945, Nazi Germany surrendered to the Soviet Union and the Allied Forces. Today the world continues to remember and celebrate their salvation and the end of WWII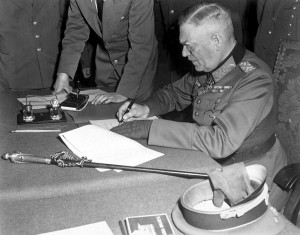 Late in the night of May 8, 1945, Germany signed a document of surrender to the Soviet (surrender to the Allied Forces had already been made on May 7, and is commonly referred to as VE Day – Victory in Europe Day). Early in the morning of May 9 the Soviet Union made the official announcement that WWII was indeed over. The day was inaugurated as "Victory Day" and became a national holiday in the former Soviet Union's 15 Republics.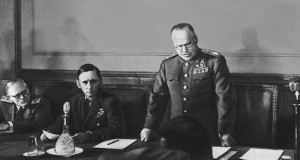 Since the fall of the USSR, Independent nations of the former Union continue to recognize this day individually. Today, Victory Day is celebrated worldwide by Armenia, Azerbaijan, Belarus, Poland, Bosnia and Herzegovina, the British Channel Islands, Georgia, Germany, (celebrated there as the Day of Liberation by the German Democratic Republic), Israel, Kazakhstan, Kyrgyzstan, Moldova, Russia, Serbia, Tajikistan, Turkmenistan, Ukraine, the United Kingdom, Uzbekistan, Yugoslavia,  and some parts of the United States.