And now, how will the new Leader of the Free World approach the simmering Israeli-Iranian confrontation? At present, it is flaring with increased intensifying on the Golan Heights and farther afield in Syria. Jerusalem is not prepared to stand idly by and observe the radical Ayatollahs in Iran develop nuclear warheads to arm their long-range ballistic missiles.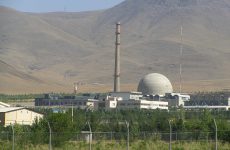 Just a week before Biden's inauguration (on January 21), Tehran warned that its new missiles could target not only Israel but also American bases in the region. Meanwhile, Iran is developing another uranium enrichment site at Fordo deep under a mountain to enrich it to 20%. The experts say that if you can enrich to that level, you can also produce weapons-grade uranium, with all that entails. 
Enter President Joe Biden, who will have his hands full with quelling the sudden and dangerous domestic violence, as evidenced by the violent invasion of the Capitol. In addition, he faces the daunting task of reviving America's economy in the wake of COVID-19. Therefore it is reasonable to assume that the new US President will steer clear of foreign entanglements and will go back to the drawing board with the Iranians, who are eager for the international sanctions that have crippled their economy to be lifted. 
Having said this, it is also apparent that the Ayatollahs are determined to advance their preeminence in the Islamic world. Just look at the economic misery they have inflicted on their own people! But it is hard to imagine that President Biden will follow a different policy than did his mentor Barack Obama – that is too "jaw-jaw" (as Churchill once put it with his European allies) and Iran with the goal of another deal that will allow Iran to resuscitate its sagging economy. However, the fanatical Iranian regime has already proven it will not relinquish its nuclear weapons program. 
But, it's not all doom and gloom for Israel – the Sunni Muslim states, including Saudi Arabia, perceive Israel as a valuable ally in their mounting confrontation with Iran. In light of the emerging situation, the Jewish state has no choice but to carry on its military confrontation with Iran. This biblical saying: "Whoever comes to kill you, rise up early and slay him first!" Unlike the Palestinian issue, Israelis are united on this question, and it makes no difference whether Netanyahu, Saar, or whoever, forms the next Israeli coalition government after the upcoming election on March 23.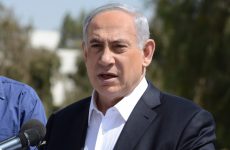 The political scene is as fractured as ever, and it is still premature to even fantasize about who will be able to cobble together a new coalition government. The polls indicate Netanyahu is still leading the pack, riding high on his wave of success in securing Pfizer vaccinations for all the adult population. But at present, Bibi could win only some 30 Knesset seats, a far cry from the required 61-seat majority in the 120-member Knesset. The two Ultra-Orthodox parties have already declared that they will back Bibi again in return for the special privileges he grants them (special budgets, deferrals from military/national service, etc.).
Gideon Saar, a former Likud rising start, was black-balled by Bibi and is running as second place at the head of a new party. Saar is an energetic and forceful speaker and a strong supporter of settlement building on the West Bank. However, with COVID-19 dominating the stage, new settlement building is non-existent in the current campaign. Yet, Netanyahu has decided on the construction of more housing units in an existing settlement. Naturally, the Prime Minister is milking his acquisition of the Pfizer vaccine for all its worth. 
(The allegation that Israel is not providing the vaccine to Palestinians in the West Bank and Gaza is a red herring – would any state donate its vaccines to foreigners before distributing it to its own citizens? In fact, the Palestinian Authority, headed by President Mahmud Abbas, runs its own independent health service. As for Gaza, the Palestinians there are too busy firing rockets into Israel these days.)
On the other hand, Netanyahu also bears responsibility for turning a blind eye to the flagrant violation of COVID restrictions in the Ultra-Orthodox Jewish community. These citizens take their instructions not from the elected government but from their rabbis. Haaretz newspaper has just published the facts and figures. Its headline reads: "Government politicians are covering up the infection rate and violations in the Ultra-Orthodox Jewish community." The paper reports that their infection rate has skyrocketed in recent weeks due mainly to them keeping open their religious school system and synagogues. Also, the Ultra-Orthodox continue to hold large wedding celebrations and religious gatherings in violation of government restrictions. However, Netanyahu and government officials have failed to crack down – remember the upcoming election?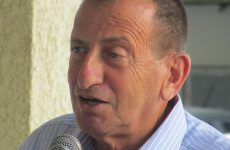 In response, Tel Aviv Mayor Ron Huldai, who has now thrown his hat into the current election, has shaken up the campaign race. Huldai, who is still the mayor of Tel Aviv, declared he will approve the reopening of theaters for Israelis who have received their second COVID vaccination and are considered to be immune to the virus and noncommunicable. After receiving the second Pfizer vaccine, Israelis will be issued with a "green document" confirming their immunity. Huldai's idea is that people holding these "green passports" will be allowed into theaters that will then be reopened. Netanyahu, Likud officials, and other critics charge the mayor of Tel Aviv has no right to override the government's regulations. In any case, the mayor has shaken up the campaign and raised the issue of the Ultra-Orthodox Jewish community, with the highest rate of infection, still being allowed to do as they please. 
Just in: Prime Minister Netanyahu has just presented his legal response to his indictment on charges of bribery, fraud, and breach of trust. In brief, this is his case: "The indictments are absurd. The only conclusion is that the Prime Minister is not guilty of bribery … the state prosecution is unaware how the media works – that investigative reporters penetrated confidential telephone conversations without permission or authority to do so." His lawyer also rejected allegations that Netanyahu was offered bribes. Netanyahu's trial was to get underway a few days ago but was postponed due to the current lockdown and is now expected to convene shortly.