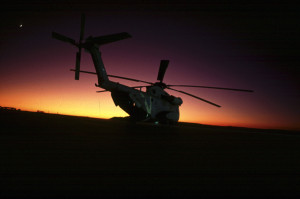 On the evening of February 4th, 1997, Israelis found themselves anxiously glued to news flashes on television and radio, after two Israeli Defense Force helicopters collided high above Sha'ar-Yeshuv in the North of Israel.
On that fateful evening, 73 IDF servicemen perished in a tragic collision between two Sikorsky helicopters with 8 crew members and 65 soldiers and officers from special-forces units, who were waiting for an approval to cross the border to their outposts in Lebanon. Before getting to the border, the helicopter's lights were switched off by the pilots. In the surrounding darkness they got too close to each other and one of the pilots mistakenly crashed into the other. Both helicopters fell to the ground, leaving no survivors.
For a nation that has long experienced disaster and loss of life, civilian and military, the Sha'ar Yeshuv tragedy surpassed anything Israelis had known. Overnight, the nation was in a terrible sense of loss and bereavement, and 73 families laid their sons to rest. This tragedy will be remembered in the History book as the heaviest tragedy that had occured in the IDF.
A botanic garden was founded in memory of the 73 soldiers called 'Tom and Tomer Hill', close to Negba. (Click here to visit the website)