2008 EMET Prize Laureate – Life Sciences: Genetics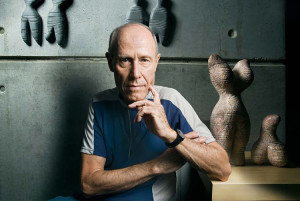 Prof. Yoram Groner is awarded the EMET Prize for his groundbreaking studies in the molecular biology of Down Syndrome, which proved the gene-dosage effect theory in the trisomy of chromosome 21, for his substantial contributions to understanding the mechanisms of genetic diseases in humans and for his crucial role in Israel's involvement in the Human Genome Project.
Prof. Yoram Groner was born and grew-up in Tel-Aviv. He studied at Tichon Hadash High School and served in the Airborne Nahal battalion. He obtained his B.A. and M.A. in biochemistry (from the Hebrew University) with high distinction, and his Ph.D. in molecular biology from the Weizmann Institute. In 1975, upon his return from postdoctoral work at the Albert Einstein School of Medicine in New York, he joined the faculty at the Weizmann Institute. In 1980 he became associate professor and in 1987 – full professor. A year later he was awarded the Chair of Cancer Genetics Research. He served as the first chairman of the Department of Molecular Genetics, was for 8 years the vice president and acting president of the Weizmann Institute as well as member of the Board of Directors of the Yeda Company. Today he is heading an active research team at the Department of Molecular Genetics and is the head of Moross Institute for Cancer Research and of the Kekst Family Center for Medical Genetics. He is also a member of the Executive Board of Directors of the Weizmann Institute and member of the Israel Academy of Sciences and Humanities.
Prof. Groner made a crucial contribution to the understanding of molecular mechanisms of genetic diseases. He pioneered the research of molecular genetics of Down Syndrome, proved the theory of gene-dosage effect in trisomy 21 and discovered molecular mechanisms that lead to the development of clinical symptoms associated with this syndrome. His studies have also contributed to the understanding of processes in the development of Alzheimer's disease and ALS.
His scientific work has won him many awards, including the Glasberg Research Award by the Scientific Council of the Weizmann Institute, the Teva Prize for Life Sciences and the Landau Prize for Science and Research. He was visiting professor in universities and institutes around the world and is a member of various international organizations and societies in his field.