2008 EMET Prize Laureate – Social Sciences: Education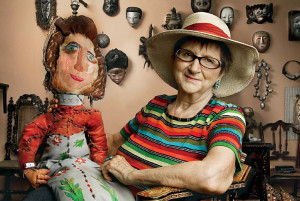 Prof. Rachel Elboim-Dror is awarded the EMET Prize for her life work in the study of the history of Hebrew education in Palestine. Her writings constitute a significant contribution to the understanding of the Hebrew education system and the study of the formation of society and the revival of the Hebrew as a spoken, living language. Her books are an important asset for every researcher. Her narratives, based on solid methodology, are valuable scientific documents.
Prof. Rachel Elboim-Dror immigrated to Palestine at the age of five, with her parents. She grew up in Beit-Yosef in the Beit-She'an Valley and later in Kfar Yehezkel. She was accepted to the first year of the Academic Reserve in the IDF and finished an officer training course. During her military service she participated in the third Maccabia Games, the first to take place in Israel.
While studying for her B.A. in education, sociology and Hebrew literature as well as for a teaching certificate for secondary schools at the Hebrew University, she participated in a range of educational activities among new immigrants in the transit camps and immigrant communities around the capital. She taught Hebrew at an Ulpan in the German Colony and taught teenagers in a moshav – smallholders' cooperative settlement – west of Jerusalem. Upon graduation she was awarded a scholarship from Harvard University and was research assistant in a study project on headmasters and inspectors. She obtained her ED M. and Ed.D. from Harvard and upon her return to Israel she began teaching at the School of Education at the Hebrew University and in teacher-training classes for soldiers, which the IDF initiated in Tel-Aviv. At the Hebrew University she founded the Division of Education Policy, Planning and Administration and served as its director for many years. She became full professor in 1989 and was thus the first woman to achieve this position in the field of education at the Hebrew University. Over the years she has done research and served as consultant in administration and education policy both in Israel and abroad and was chair-person of the research committee of the School of Education as well as member of the Faculty's teaching committee.
Since her retirement she continues her research and education activities as well as serving as member in various academic and public institutions and organizations. Her work won her prizes, among them the Jerusalem Prize for Education (1992) following the publication of her book Hebrew Education in Palestine. She was also awarded the Arnold Wiznitzer Prize for her book Yesterday Tomorrows: The Zionist Utopia (1993), which was hailed as the best book published that year within the field of Jewish History.