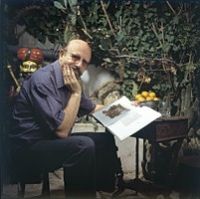 The EMET prize is awarded to Prof. Emanuel Tov for his crucial contribution to the study of the Biblical text and the Septuagint, as well as the outstanding management of important scientific projects, first and foremost among them, the management of the Dead Sea Scrolls Publication Project and bringing their publication to completion. His prolific work constitutes a basic foundation of Bible studies in Israel and around the world. His completion of the Dead Sea Scrolls Publication Project opened a new chapter in the study of these texts.
Professor Emanuel Tov was born in 1941 in Amsterdam. When he was only one year old, his parents entrusted him to the care of a Gentile family. After his parents died in the Holocaust, he was raised by his uncle and aunt. He learned in a classical high school and, at the same time, learned Hebrew at the Talmud Torah school. He was active in the Ichud Habonim Zionist youth movement.
At the age of 18, Tov was sent by the youth movement to the "Institute for Youth Leaders from Abroad" in Jerusalem for a year, which included working on a kibbutz for six months. Subsequently, he returned to the Netherlands and, as the head of the movement, coordinated activities for Ichud Habonim, trained leaders, and designed programs for educational activities.
In 1961 he immigrated to Israel – setting out by motor scooter from the Netherlands to Athens, and continuing onward by ship to the port of Haifa. He settled in Jerusalem, and studied Bible and classical studies at the Hebrew University. He earned his Master's degree in the Department of Bible Studies, and was simultaneously a teaching assistant and a researcher at the Hebrew University Bible Project. He was also involved in teaching and editorial activities outside the University. After receiving his degree he pursued further studies at Harvard University in the USA Upon returning to Israel, he worked at the University of Haifa (for one year) and at the Hebrew University of Jerusalem, where he subsequently obtained the rank of full professor (1986). In 1990 he was awarded the J. L. Magnes chair in Bible. One year later he was appointed Editor-in-Chief of the Dead Sea Scrolls Publication Project.