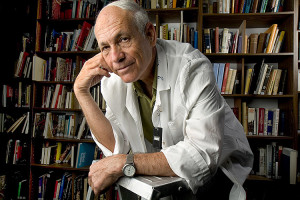 Prof. Eli Keshet is awarded the EMET Prize for his pioneering and ground-breaking studies into the vascular system and its connection to cancer and cardiovascular diseases, and for his rare combination of excellence and novel research methods which have produced insights on how to implement the knowledge about the creation of blood vessel.
Professor Eli Keshet was born inIsraelin 1945. He received his training in biology and biochemistry at theHebrew Universityin Jerusalem, where he also completed his PhD in 1975.
At the UniversityofWisconsin he continued his advanced studies in the molecular biology of retroviruses, a field on which he focused in the early days of his career as a researcher. He also worked as a researcher at the American National Cancer Institute and the Institut Curie in France . Today he is a member of the faculty of medicine at theHebrew Universityin the Hadassah Medical Center, and holds the Woll Brothers and Sisters Chair for Cardiovascular Research. He is also a member of the European Vascular Genomics Consortium.
For over two decades he has been studying the vascular system and the mechanisms of blood vessel formation. The research in his laboratory revealed the elaborate controls of the main protein that initiates the genesis of new blood vessels (the protein known as VEGF), including its role in the creation of alternative blood vessels replacing those, whose function was impaired. These studies are at the basis of the development of new treatment methods for conditions of heart insufficiency. The insights gained in his laboratory concerning the ability to inhibit the formation of blood vessels, vital for nourishing the cancerous tumor, have contributed to the recent development of cancer-fighting drugs that neutralize the tumor's ability to attract blood vessels. His findings about the causes for the unwarranted growth of defective blood vessels in the eye have suggested new treatments for blinding retinal diseases.
His professional work has won him international recognition and prizes. He is a member of the scientific editorial board of several journals dealing with bio-medical research in general, and with the vascular system in particular. He also advises many leading pharmaceutical firms in the field of blood vessels.