"You yourselves have seen what I did to the Egyptians, and how I bore you on eagles' wings, and brought you to Myself." – Exodus 19:4
"But they that wait upon the LORD shall renew their strength; they shall mount up with wings as eagles; they shall run, and not be weary; and they shall walk, and not faint." – Isaiah 40:31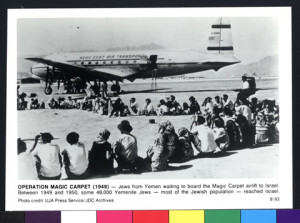 Between June of 1949 and September of 1950, the newborn state of Israel absorbed its first wave of Jewish immigration from the Muslim world.  49,000 Yemenite Jews were brought to Israel in Operation Magic Carpet, or what is also commonly known as Operation On Wings of Eagles, named so after Exodus 19:4 and Isaiah 40:31.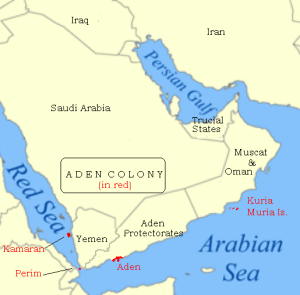 Up until 1948, there were over 50,000 Jews living in Yemen, and nearly 10,000 in the British Colony of Aden (Yemen's Capital), many of whom were the primary craftsmen and artisans of these areas, having dwelt in Yemen as their homeland for nearly a millennium. By the 1930s anti-Jewish violence became common, with occasional instances of Jews being stoned or stabbed to death by religious Arab rioters. After WWII, Aden became a "port city" for Jews immigrating to British Palestine following the Balfour declaration. As anti-Semitism in Yemen was rampant and often violent, the British would hold the immigrants in refugee camps while they awaited the chance to reach the Holy Land to keep them from mixing with the general population. Conditions in these refugee camps were often sub-standard, resulting in a Typhus outbreak in 1942.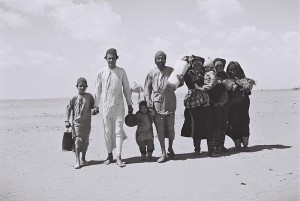 In 1947, following the UN's resolution on November 29th for the formation of a Jewish State, violent riots broke out throughout Aden Town that lasted three days when Jews were falsely accused of murdering two local girls. 82 local (non-immigrating) Jews were murdered, 76 were injured, and the Jewish quarter of Aden was looted and burnt to the ground in what is today remembered as the 1947 Aden Pogrom. When the Aden Protectorate Levies arrived to bring peace and order, being Arab Muslims themselves, they not only refused to stop the violent bloodshed, but fired on the Jews themselves. The British Colony of Aden was no exception to the rule, as a wave of violent protests rippled throughout the Arab world following the UN vote, resulting in the murder of countless Jews, and the displacement of over a million Jews driven from their homes.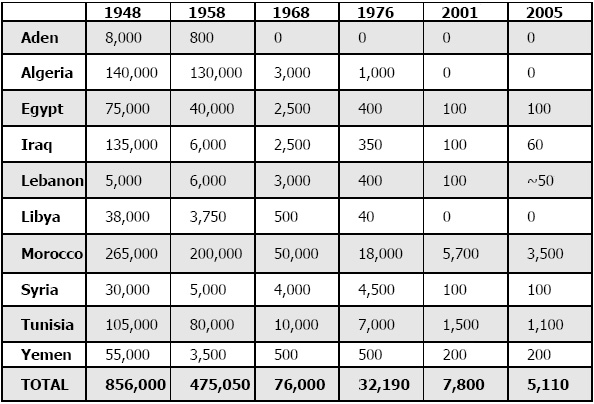 Many of the Jews wanted to flee and immigrate to Israel, but many were unable to do to the strict immigration policy enforced by the British. It is no wonder then, that despite its very young state and low budget (in 1949 Israel's national state budget amounted to less than the funds necessary solely for operation and absorption of the Yemenite Jews) for such an operation, rescuing the Jews from Yemen was a top priority, the first of many such mass immigration rescue missions carried out by Israel over the years.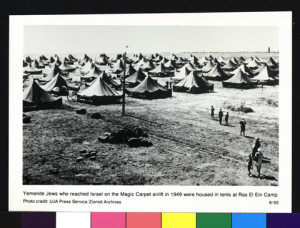 In May of 1949 Israel succeeded in making a secret agreement with the Imam of Yemen for the release of 45,000-46,000 Jews. Over the next year +, Israel transported thousands of Yemenite Jews (many of them children) from Aden to Israel, spread out over approximately 380 flights. When all was said and done, approximately 49,000 Yemenite Jews had been brought to their new home in Israel in the operation. Because of the danger and sensitivity of this operation, it was kept completely secret and not made public until several months after it had ended.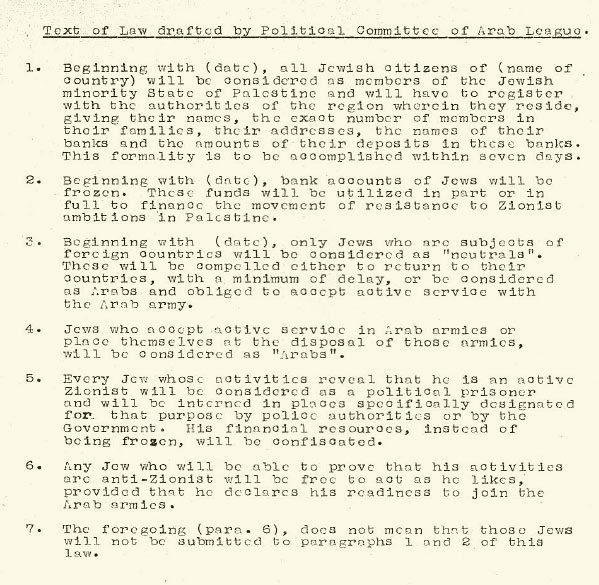 Sources:
American Jewish Joint Distribution Committee Archives (JDC) Jewish Virtual Library Wikipedia