What will he do now?
Watch former Israeli president "look" for work after presidency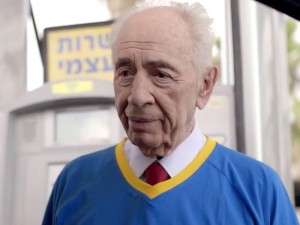 One of Israel's longest serving and most memorable statesmen, Shimon Peres, has finished his term as President of Israel, bringing his 70-year (he is now 91) career of public service to an end, for now at least. Watch this humorous satire that his granddaughter, screen writer Mika Almog, created in honor of the occasion, inspired by her grandfather's "Letter to a Younger Generation."
Peres was born in 1923 in Weiniawa, Poland (now Vishniev, Belarus). When he was eleven, Peres immigrated with his family to Palestine, where he later spent his youth growing up in Tel Aviv.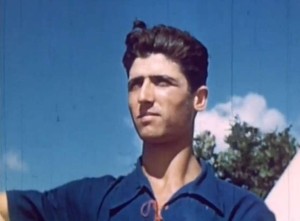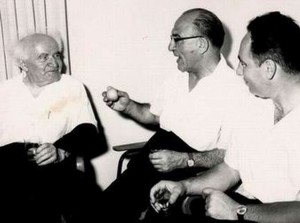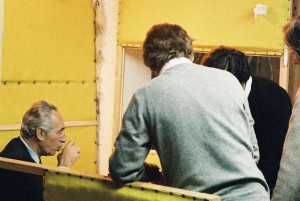 Here are a few historical photos documenting some of his life, including spending his 70th birthday, just 20 short years ago, with us here at the Avi Yaffe Jerusalem Recording Studios, home of IsraCast. Below is a unique historic video of young Peres in 1946.