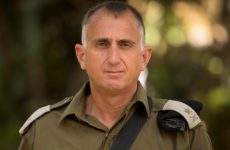 Iran is not producing 90% weapons-grade uranium, nor has the regime reached a final decision to do so. This was disclosed by IDF Gen. Tamir Hayman when he presented the annual briefing in a closed-door session reported by Haaretz Newspaper. The military and intelligence Chief disclosed that Iran was running into difficulty in developing several critical components for acquiring a nuclear missile. Among them was a nuclear detonator and a guided missile capable of delivering the nuclear warhead. Gen. Hayman attached considerable importance to the recent assassination of Iran's nuclear weapons chief, Mohsen Fakhrizadeh, stating that the Iranians were finding it tough to appoint a replacement of his caliber. 
In any event, Tehran continues to violate the commitments it made in the nuclear agreement engineered by President Barack Obama in 2015. Nonetheless, Gen. Hayman noted, "Iran has reached a low point after the actions we have taken in recent years." The bottom line is that the Ayatollahs have not abandoned their nuclear weapons program – far from it – they have even escalated their efforts. On the other hand, the Iranians have a keen interest in reviving the nuclear accord and will try to resuscitate it. 
Iran's expansion in Iraq …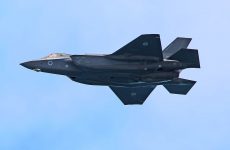 As a result of Iran's finding it tough to deploy its advanced weapons systems in Syria (due to airstrikes that foreign sources have attributed to the IDF), Iran is now attempting to build another military base in western Iraq. But again, attacks (attributed to Israel) have thwarted Iran's Iraq strategy. Despite the price Tehran is paying, the Ayatollahs show no sign of halting their military operations in either Syria or Iraq. Their overall goal is to build an axis for attacking Israel. However, Gen. Hayman concluded, "Our various efforts are succeeding in preventing this."
Meanwhile, in Lebanon …
Hezbollah, Iran's longtime proxy, is also being deterred from going to war again with Israel. Hezbollah's leader, Sheikh Hassan Nasrallah, will also continue to build his military in 2021. This could see an increase of limited clashes along the Israeli-Lebanese border. The Hezbollah leader was determined to retaliate for the blows his forces have suffered, including the death of one of his men last summer in an attack attributed to Israel. Nasrallah's credibility was on the line after he publically declared that there would be retaliation for every Hezbollah casualty inflicted by the IDF.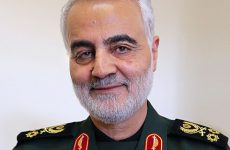 Incidentally, one of the most serious strikes against Iran's expansion in the area was America's assassination last year of Gen. Qasem Soleimani in an American rocket attack. (What Mohsen Fakhrizadeh's assassination did to Iran's nuclear weapons project, the American targeted-killing of the vaunted Iranian General has crippled Iran's expansion on the ground). The IDF estimated this assassination has altered the reality in the region and inflicted a severe blow to Tehran's ambitions to become a Shiite superpower in the region. The IDF assessment is that Iran has also failed to find a suitable replacement for Soleimani, thus preventing its plans for expansion. 
Netanyahu still leading in election campaign, but …
Israeli voters will again go to the polls on March 23th, for the fourth time in three years, but it's still too close to call. The polls show Bibi Netanyahu of Likud is still running number one, followed by Gideon Saar (a former Likud defector). However, there is still no clear indication that Netanyahu will garner the 61-seat majority required to form a new coalition government in the 120-member Knesset.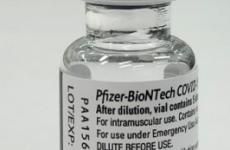 Much will depend on what happens in the COVID-19 crisis in the days ahead. Netanyahu's critics charge that he has refrained from imposing restrictions on the education system of his ultra-Orthodox political allies. A number of experts contend that this has led to the spread of the epidemic and the subsequent closure of most of the economy. On the other hand, Netanyahu is given credit for acquiring sufficient doses of the Pfizer vaccine. In any case, many small business owners and employees who have voted Netanyahu in the past have been left without a steady income. Will they remember this on election day? Netanyahu can be expected to make a last-ditch effort to reopen the economy by the time we go to vote. 
US President Joe Biden refrains from calling Bibi …
It is a popular topic in the media – why has Joe Biden not made the customary phone call to America's key ally in the Middle East, Prime Minister Bibi Netanyahu? It appears Biden is sending the message there is new management in the White House and putting some distance between the two capitals after the very close ties between Netanyahu and President Donald Trump. Could this possibly auger a shift in the 'special relationship' between the two nations? Only time will tell. In addition, the new Middle East envoy Robert Malley is reportedly critical of the very close ties between Washington and Jerusalem.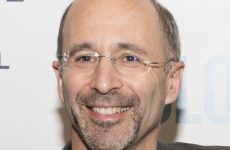 An article in the New York Times wrote: "To his critics, Malley is overly suspicious of American power and overly sympathetic to foreign actors, including Iran and the Palestinians, who have deep disputes with the West." Come what may, IsraCast is of the view that whoever does become Israel's next Prime Minister will have to take into account the new US administration's approach to such issues as settlement building and the 4-billion dollar military aid package to the Jewish state.