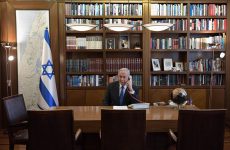 Where to start? Many Israelis are wondering what will happen next! The Prime Minister, Bibi Netanyahu, and family fly to Washington to sign Israel's third peace treaty with an Arab state. In so doing, he stands alongside the likes of Menachem Begin (with Egypt) and Yitzhak Rabin (with Jordan). It is a historic moment, regardless of whether or not you are a fan of Netanyahu and his brand of politics that now has him indicted on their counts of bribery, fraud, and breach of trust. But there can be no underestimating the Israeli breakthrough – to borrow from the poet Shelley, "If the UAE comes, can others be far behind?"
Who would have ever thought that the Gulf Sunni Muslim states would turn to Israel as an ally in their ongoing struggle for survival against the Shiite Muslim fanatics in Tehran, who are bent on dominating the Gulf and Lebanon, Syria, and to a lesser extent also Iraq? The Gulf states have only to observe what has now transpired in Beirut and Damascus to understand what Tehran has in store for them. 
The full story of how the peace accord was secretly worked out with the UEA has yet to be told. Even if Jared Kushner was the mastermind, Netanyahu deserves credit for exploiting the opportunity, even at the cost of giving up his high hope of annexing part of the West Bank – Judea and Samaria. At present, even Bibi's backers at home and the pro-annexation far-Right camp are still shellshocked and waiting to see what looms ahead. Meanwhile, to dispel any doubt, Kushner has indicated that the new peace deal rules out Israel's annexation. 
But even amid the peace celebrations at the White House, Netanyahu has overstepped by bringing along not only his wife, Sara (who revels in such trips) but also their two sons. Moreover, in light of the COVID-19 threat on a crowded airliner, packed with the press, the PM required a special (private) aircraft at a time that many Israeli families are feeling the economic pinch. This has triggered some criticism and stinging remarks about the "royal Netanyahu family." Hold the press, just in – it has just been announced that Bibi has canceled his private airliner and agreed to fly on Israel's El-Al. I bet the El-Al pilots were hopping mad when they heard Israel's PM requested not to fly on Israel's national airline. What were Bibi and Sara thinking? 
Moving on to more serious business – the shockwaves of the new peace deal have yet to subside. Obviously, the Palestinian game-plan to isolated and delegitimate the Jewish state worldwide has crumbled. If another Arab country, with more in line, such as Bahrain, is making peace with Israel, what is the basis for BDS (Boycott, Divestment, Sanctions)? This applies to individuals and, at the state level of the international stage, such as the UN.
Nobel Prize for Trump?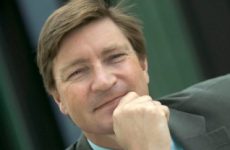 Could the signing ceremony at the White House lend momentum to granting Trump this year's Nobel Peace Prize? A Norwegian member of Parliament, Christian Typring Gzedde, says it does. He praises Trump, "For a peace agreement between the UAE and Israel, which opens up for possible peace in the Middle East." (If so, maybe Donald could split it with Bibi and UAE President, Khalifa bin Zayed al Nahyan).
Question – If the peace deal rules out Israel's annexation of West Bank territory, what does this auger for the 30% of the area allocated to Israel in Trump's "Deal of the Century?" 
Gen. (Ret.) Gershon Hacohen, a prominent strategist, contends that Trump's peace proposal for a "geographical division of the West Bank" is now off the table, for now. This forces Israel's leadership to recognize the struggle being waged by the Palestinian Authority for predominance in the so-called Area C of the West Bank. Area C is the strategic area sought by Israel in general. Hacohen proposed "a green light for Israeli settlement of the key areas in Area C." In his view, this should include:
Gen. (Ret.) Gershon Hacohen (photo by IDF, CC BY-SA 3.0)

A wide-ranging string of agricultural sites

A new town in the heart of the Jordan Valley

The building of new and advanced road network
In Hacohen's view, this would be "establishing facts on the ground" in the area allocated by Trump to Israel. Time will tell – but this would likely arouse the wrath of the far-Right in Israel that demands Israeli control over the whole West Bank. 
However, now riding on the crest of the UAE wave – Netanyahu will likely think twice about announcing a new building project that could deter additional Gulf states from signing on to peace deals with Jerusalem. For example, Bahrain is reportedly next in line, but Saudi Arabia says "no way" until Israel and the Palestinians make peace. However, Riyad has agreed that Israeli airliners can fly over its territory en route to Asia. 
Ultra-Orthodox politicians tie Bibi's hands …
While Bibi is basking in the new peace deal, he has nearly struck out on combatting COVID-19. The Jewish state, with the highest rate of infection and possibly as well in testing, has hit a brick wall. The medical experts say this is due mainly to the refusal of the Ultra-Orthodox and Israeli Arab communities to follow the guidelines of wearing facemasks and not congregating in numbers – the rate of infection has continued to climb to over 4,000 cases daily, out of a population of 9 million. So maybe long last, a more drastic curfew will be enforced over the Jewish High Holidays. 
Ultra-Orthodox politicians say that their communities are being discriminated against. Israel Arabs are less critical – they sort of shrug their shoulders and say, "this is the season for weddings, and a wedding celebration just has to include hundreds of extended family and friends." One proud father of the bride bragged that he had so many guests that he had to divide them into "shift" with specific times for arrival and departure in order to accommodate everyone. 
Netanyahu depends on the political support of the Ultra-Orthodox parties and shies away from reading them the riot act. Let's see what happens during the biggest events in the Jewish religious calendar – the New Year and Day of Atonement. 
Netanyahu goes to war with Israel's legal authorities…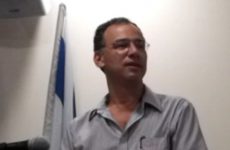 It is fair to say that there has never been such unbridled criticism of Israel's legal system. And who does it come from? None other than the PM himself. Netanyahu, now on trial for bribery, fraud, and breach of trust, is subject to the most exhaustive legal inquiry in Israel's history. It should be said that all of Israel's PMs have displayed a high regard for Israel's Supreme Court. Menachem Begin, a former Likud Prime Minister, is often quoted in reference to the Supreme Court: "They're our judges in Jerusalem!" However, Netanyahu charges that the Israeli police and state prosecutors are framing him and that judges are comprised mainly of "Left-wingers" who are determined to expel him from office, in defiance of the will of the people.
It is interesting to consider the latest opinion polls show that Netanyahu is still leading the political pack and would win 31 seats in the 120-member Knesset. Now comes a startling development: former State Prosecutor, Shai Nitzan, who led the investigation, has inadvertently thrown the PM a godsend. 
To try and make a long story short, a reporter has disclosed the contents of an email sent by Nitzan to an internal police investigator instructing him to drop an investigation into the shooting death of an Israel Arab, who was described by Israeli police as a terrorist (which was not true). In any case, at that time, the State Attorney wrote that the disclosure that the Israeli Arab was not a terrorist would indicate that the police had conducted a sloppy investigation, and also cast dispersions on the ongoing investigation of Netanyahu himself. 
Netanyahu then pounced on this scoop charging that it indicated that the State Prosecutor was pulling out all the stops in order to frame him. Bibi went out of his way to apologize to the family of the Arab citizen, who may have been unjustifiably shot dead during an illegal home demolition. And one final note, one Israeli policeman was run over and killed by the Arab during the ruckus. Stay tuned, to be continued…