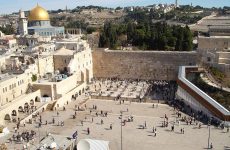 Let us first try and marshal what appear to be the facts. Muslims worldwide are currently celebrating their holy month of Ramadan when religious fervor runs high. In Jerusalem, there were several cases of young Muslims roughing up Jewish worshippers coming and going to the Western Wall (of the Jewish Temple that was first in 957 BCE), the most sacred site for Jews.
At the same time, Israeli police impose new regulations and set up barriers to prevent Muslims from congregating on the steps adjacent to the Damascus Gate, as is their custom during Ramadam. The police also banned Muslim loudspeakers from blaring out Muslim prayers. The situation deteriorated swiftly. In reaction to Muslims harassing Jewish worshippers, Jewish activist Benzi Gopstein called on his followers to gather at Damascus Gate and show the Muslims 'what's what!' Naturally, this escalated into a free-for-all over several nights with the Israeli police caught in the middle trying to restore law and order. Although several Jews and Arabs ended up black and blue, no one was killed or gravely injured.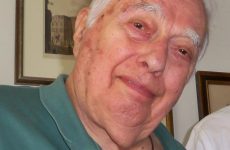 This latest flareup came against the backdrop of the ongoing religious tension in the Old City, which is home to the Western Wall and the al Aqsa Mosque from where the Koran says the Prophet Muhamed, on his trusty steed, Barak, to heaven, and is commemorated by the building of the mosque in 705 AD. (I once heard the eminent professor Bernard Lewis say in an aside that the Muslims may have chosen the Temple Mount as the site of Mohammad's accession to heaven because they were aware of the mystical and religious wonders attributed to Temple Mount).
In any case, a Muslim fervor spread swiftly to the Palestinians in the Gaza Strip, where they proceeded to launch an estimated 36 rockets at Israeli civilians just over the border. The barrage started at around 11:00 PM on Friday, the Jewish Sabbath. Air raid sirens shattered the quiet, and frantic Israeli parents had to roust their slumbering children out of their beds and into their safe room, which is constructed to withstand an exploding rocket if it hits their home. Aside from the fear and stress of parents and their kids, no one was killed or injured. The Israeli-designed Arrow rocket defense succeeded in knocking out all the Hamas missiles on target for hitting an Israeli building. However, all those that were not on target were allowed to explode in empty fields. When the rocket barrage began, Israeli jets flew into action, hitting Hamas targets in Gaza.
The sudden escalation was so serious tha Aviv Kochavi the IDF Chief of Staff postponed a significant flight to Washington, where he was set to discuss Israel's deep concerns over the Biden administration's attempt to formulate a new nuclear deal with Iran.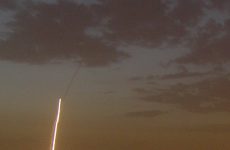 What went wrong? The religious clash in Jerusalem and the fireworks from Gaza also sparked concern in Muslim capitals, some of which have followed in the footsteps of Egypt and Jordan in making peace with Israel. The post-mortem is underway in Jerusalem. Hopefully, it may help in putting the lid back on the cauldron.
Questions were asked as to why Israel's new police chief decided to erect barriers near Damascus gate. In an attempt to cool off the situation, they were removed, again allowing Muslim worshippers to gather there after Ramadan prayers in the al Aqsa mosque. The loudspeakers calling on Muslims to Ramadan prayers were also reinstated. Hopefully, calm has returned to both East Jerusalem and along the Israeli-Gaza border.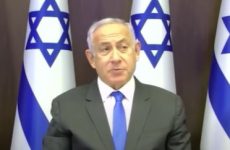 Question – where was the boss, Prime Minister Netanyahu, not to mention Police Minister Ohana, during this sudden and furious flareup? And again, the new police chief was a new appointee with little or no experience in handling the very volatile situation in east Jerusalem. Some of Bibi's critics charge that the PM was interested in a new wave of tension to emphasize his vast experience coping with sudden flareups, compared to his current challenger, Naftali Bennett. If so, this would be highly irresponsible and playing with fire. Meanwhile, only a few days remain for Netanyahu to form a new government, and although his prospects look pretty slim, Bibi has earned his title of "political wizard," and it's still too early to count him out.
In the startling step, Bibi has just tried to appoint one of his Likud minions, Ofir Akunis, to be the new Justice Minister. This despite the categorical objection of the Attorney General. Because Netanyahu is now being tried on three charges of bribery, Israel's Supreme Court swiftly rejected Netanyahu's bizarre proposal.