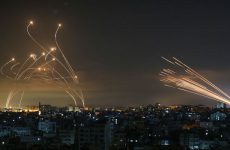 Israel's operation "Guardian of the Walls" is now in its ninth day. After barrages of rockets from Gaza keep coming, if not for Israel's ingenious "Iron Dome" destroying 90% of them in the air, Israeli civilian casualties would be in the hundreds or thousands. So far, ten Israeli civilians have been killed, but hundreds of others are "shell shocked" by the wailing of air raid sirens and hundreds of incoming Qasam rockets being shot down by the Iron Dome. Those that are not on target for populated areas are allowed to blow up harmlessly.
This is the fourth time in less than 20 years that Hamas terrorists in Gaza, supported by Iran, have launched all-out rocket attacks on Israeli children, women, and men, primarily in the small villages and towns along the border with Gaza. But, in the meantime, between the conflagrations, Hamas has been terrorizing Israeli civilians also with firebombs. For example, Israeli civilians in the town of Sderot have all of ten seconds or so, day or night, to race to their bomb shelters when the air raids start wailing. The collateral damage to the fields of farmers being deliberately torched as well as trees and natural life has been appalling. 
So far, in the current warfare, Hamas has launched over 3,000 rockets, even aiming once at Jerusalem. It can also be said that the nation stands firmly behind the government and the IDF in the current campaign (even if the likes of Bernie Sanders and other critics like the AP, whose building was demolished by the IDF, are on the warpath. Mark Regev, Netanyahu's Spokesman, has just revealed that Jerusalem has supplied Washington with evidence proving that the building was being used by Hamas terrorists, obviously in the belief it would be a safe haven for them, using AP as a cover. In this case, the IDF's advance warning allowed everyone in the building to escape unharmed, including Hamas operatives.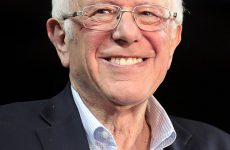 First to Bernie Sanders – Alan Dershowitz was correct in describing Sanders as a "self-hating Jew." How would Sanders, who lives in pastoral Vermont, have reacted if, say, terrorists in Mexico kept terrorizing his fellow citizens over the border in Dallas and Houston with thousands of rockets? Or say, those anti-Israeli demonstrators in London; what if the IRA in Ireland launched thousands of rockets against them? Would they also oppose British military operations to suppress it? 
In the AP case, not one occupant of the building was injured because they were given a one-hour warning to evacuate. I would also remind Bernie how the US army conducted its not-so-life-saving operations during the war against Sudan Hussein in Iraq. In one case, US intelligence received a tip-off that Sadam Husein was holed up in a big apartment building, I believe in Bagdad. American aircraft launched a raid that demolished the entire building with all its occupants – later, the Americans had to sift through the dead bodies and rubble, searching for Sadam Hussein. Alas, he was not to be found among the scores of people killed and injured. 
The US later apologized for the civilian casualties explaining there was no other choice. If they had warned the occupants to get out within an hour, Sadam would have also gotten wind of it and escaped. I'm not making this up. There was a detailed account in the then Herald International Tribune at the time (maybe it's even in the AP archives). 
Fast forward to the present 
At this point, the Israeli public stands firmly behind the government in smashing the Hamas terrorists that have been rocketing and firebombing Israeli civilians from Gaza for over 20 years. It is fair to say 'enough is enough!' Not only Israeli civilians living across the border from Gaza have suffered, but scores of soldiers have also been killed and wounded in three former ground operations into Gaza. This time the government was right in relying on airpower. It is easy for me, living in distant Jerusalem; we've had only one air raid alert. But civilians in southern Israel have to rush to their bomb shelters with their children many times day and night.
Is it any wonder the Israeli public is demanding that the IDF "finish the job once and for all," despite what the AP and Bernie Sanders think or say?
Buildup of international pressure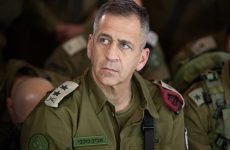 In the White House, President Joe Biden so far agrees that Israel has the right to defend itself. However, pressure is building in his own Democratic party and the international arena to impose yet another ceasefire (that Hamas will again violate after it has licked its wounds and replenished its arsenal of rockets). However, IDF Chief of Staff Aviv Kochavi has just told Israelis in Sderot that he requires another 48 hours or so to finish the job (this was on the evening of May 17th). So, it is now a race of several days before international pressure tries to force Israel to accept another phony ceasefire. 
Meanwhile, Israeli aircraft have mounted a major strike against 'Metro Hamas' – an underground network for its operations in the belief this will protect them and enable them to continue terror operations against Israel.
Preview of the next stage
This time Israel must demand "zero tolerance" for any future renewal of the insidious firebombing and rocketing from Gaza. This must also include torching the fields of Israeli farmers with incendiary bombs attached to balloons that float innocently over the border to torch the fields and forests, killing many wild animals and devasting the wildlife. It must be sounded loud and clear that any deliberate violation of the ceasefire agreement will justify a sharp IDF response. 
Rockets fired from Lebanon …
Meanwhile, last night, six shells or rockets were fired at northern Israel on the Lebanese border. The air raid sirens then sounded at Kibbutz Misgav Am, the apparent target. However, they fell short, landing inside Lebanese territory. The IDF, obviously on high alert, investigated whether they were launched by Iranian-supported Hezbollah or by Palestinians in southern Lebanon. Later, the IDF fired six shells of its own into southern Lebanon but deliberately off-target as a warning. 
Israel's Iron Dome rockets to defend American service personnel across the globe …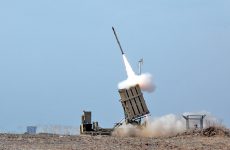 The Iron Dome rockets are produced by the Israeli firm Rafael. Last summer, the American cooperation Raytheon signed an agreement with Rafael to also produce Iron Dome in the US. Raytheon official Sam Deneke said, "This will be the first Iron Dome production facility outside of Israel. It will help the US Department of Defense and allies across the globe obtain the system of defense to protect their service members and critical infrastructure."