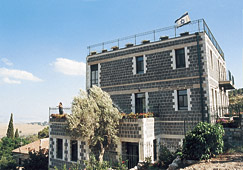 The past few years have witnessed a significant increase in the number of children diagnosed with autism, a childhood disorder that affects, language, communication, and social skills. According to the American Health Departments CDC (center for disease control), currently autism affects as many as 1 out of 300 children.
A new service for the early diagnosis of attachment difficulties in babies was established at the Child and Adolescent Psychiatric Unit in the Tel-Aviv Sourasky Medical Center, headed by Dr. Nehemia Kaysar, in collaboration with the Mifne Center. Located in the northern Israeli town of Rosh Pina, the treatment, training and research center, founded and directed by Hanna Aloinim, developed a relational oriented method for the treatment of autistic spectrum disorders in children under 5 years old.
The pilot project is, for the first time, providing a service for families with infants from 3 months to 1 year who display signs of attachment difficulties. According to Dr. Kaysar, visual and/or hearing defects, ear infections and other abnormalities are ruled out before the child can be referred to the program for diagnosis. The diagnostic workup includes 3 meetings with medical staff.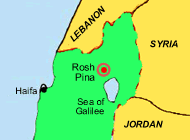 At the first meeting, parents provide information about the pregnancy, birth and medical history as well as the babys development. The second meeting involves parents and baby, to evaluate the babys reactions to stimuli, focusing on his/her reactions to the parents. This meeting is videotaped for assessment. A third meeting takes place with parents and siblings to complete the family constellation. It is at this lastsession that staff provide parents with their conclusions, and when indicated, will referthe family for treatment to Mifne.
Ms. Alonim emphasizes the vital importance of early detection of attachment difficulties, since early intervention can significantly help reduce / eliminate symptoms. She notes In many cases we can see preliminary signs of a developmental disturbance which are expressed for example, in hyperactivity or exceedingly passive behavior; resistance to being fed / breast fed; lack of eye contact; no response to voices; recoiling from parents touch; delay of motor development; and other atypical reactions.
A single symptom is not sufficient to raise suspicion of an attachment disorder, but two signs that continue for more than 3 weeks would justify a referral to diagnosis. Clinical experience at the Mifne Center indicates that infants at risk who were treated there during the first year of life are thriving. We are following each case, to examine whether early diagnosis and treatment effectively avoids the intensification of symptoms that would lead to a diagnosis of autism by the age of 3 .