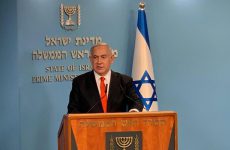 After 11 consecutive years as Israel's Prime Minister, is Bibi Netanyahu losing it? Grant it, a beaming Bibi flew home from Washington following the historic signing of peace accords with the UAE and Bahrain, with US President Donald Trump smiling at the White House celebration.
But then, on our hero's return, "the proverbial s**t hit the fan" as Israel's rate of COVID-19 infections skyrocketed to over 7,000 cases a day. Israel has plunged from one of the top countries overcoming the pandemic to now having the highest infection rate globally – now topping 7,000 new cases daily. At first, Bibi had run a successful campaign, appearing nightly on TV, but now some four months later, he has the 'Corona Catastrophe' staring him in the face.
What went wrong?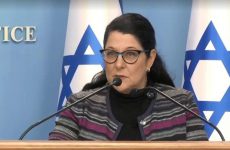 At the outset, Netanyahu wisely set up an Israeli team of experts. Among them was Prof. Sigal Sadetsky, who pushed hard for severe measures. Prof. Sadetsky, who headed the Public Health Department at the Health Ministry, spearheaded a campaign that swiftly reduced the infection rate to the lowest in the world in proportion to the population size.
But Bibi, now on trial for three indictments of bribery, fraud, and breach of trust, was eager to cash in on the COVID success. He appeared nightly on live TV, describing in detail how his team, following Sadetsky's advice, was eradicating the pandemic. Then, the PM blew it! Against Sadetsky's advice, Netanyahu eased up on the restrictions baring big wedding parties, public gatherings, and large amounts of worshipers in synagogues. A brief lockdown also went into force, and the IDF was also mobilized to aid the Israeli police in enforcing the restrictions.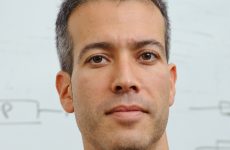 Bibi jumped the gun and rejected Prof. Sadetsky's warning that is was still too early and that COVID-19 could make a dangerous comeback. Another Israeli expert, Dr. Eran Segal of the Weizmann Institute, had also presented a research study warning that the infection rate could again skyrocket. He had advised the temporary closure of elementary schools explaining that although young children are not as seriously affected as adults, they can transmit the disease to their parents and other family members. But Bibi was determined and rejected the experts' advice. Now Israel is paying the price, and the PM is behind the 8-ball.
Just back from the White House lawn, where he was accompanied by his wife, Sara, and their two sons – a political celebration that was out of touch with the dire COVID crisis back home. Bear in mind, some ten thousand anti-Bibi protesters have been demonstrating outside the PM's residence in Jerusalem. Netanyahu has tried, unsuccessfully, to have legal authorities bar the protests, but to no avail. The Attorney General, who is apolitical in Israel, ruled that peaceful protest is a democratic right. Obviously, these huge demonstrations get huge media coverage, and this has turned into a PR nightmare for Netanyahu.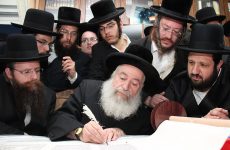 The ultra-Orthodox community also demands "equal rights" and that they be allowed to pray in large numbers in crowded synagogues. This has come to a climax with the large numbers of worshippers who go to synagogue during the Day of Atonement and the Jewish New Year, a period that lasts for some eight days. But one fact worth noting is that the experts say that demonstrators in the open air do not convey the virus to one another, particularly if they often wear facemasks. However, the danger of contagion is far greater inside a building, such as a synagogue, with crowded worshippers. In any case, Netanyahu has hit on the idea of linking the two and restricting both the number of worshippers inside synagogues along with those pesky demonstrators outside his Jerusalem residence.
But critics contend that Netanyahu has forced his Likud party and the coalition to adopt severe restrictions that are unnecessary and are tantamount to economic overkill as part of his plan to stop the demonstrations. This master plan has imposed a nearly total shutdown of the Israeli economy, except for essential services for the eight-day period. Even Netanyahu's most ardent political supporters, such as Finance Minister Israel Katz, opposed these drastic measures that could cost the economy a whopping 35 billion Israeli shekels (about 10 billion dollars). However, Katz was forced to go along with Bibi's scheme.
In addition, Israel's Industrialists Association has also protested the shutdown saying that employers can organize their workers at safe distances from one another in the nation's plants and factories. As of 2:00 PM on Friday afternoon, Israelis are restricted to staying within one kilometer of their homes (0.6 miles) – this will effectively put a stop to the demonstrations near Netanyahu's home.
Question: how come Netanyahu's Likud supporters have no organized their own big demonstrations in support of Bibi? It appears that many (Likudniks) are small business owners and salary employees who have been hit very hard economically by Netanyahu's handling of the COVID crisis, and are not all that enthusiastic about going to the streets.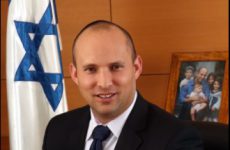 Meanwhile, Netanyahu's coalition partner, the Blue and White Party, is now split over continuing its coalition government with Netanyahu. However, party leader Benny Gantz contents that it is still in the country's national interest to preserve the coalition government, rather than going to another early election. However, Gantz has proven to be a lackluster leader who has even dropped behind far-Right firebrand Naftali Bennett in the polls. And yes, although Netanyahu has slipped, he is still leading the pack.
And this final observation: in presenting the new closure to the nation, Netanyahu appeared to be somewhat wan and lacking some of his usual "razmataz" oratory. But it must be said that the PM was up until almost dawn the night before coercing his cabinet to approve his new economic program.
Hold the press!
Hold everything! It has just been announced that Netanyahu's coalition partner, the Blue and White Party, is dragging its feet and prevented Israel's parliament (the Knesset) from giving the required approval for Bibi's program described in the above. At this hour, the Sabbath is fast-approaching – Netanyahu is now trying to impose an emergency regulation that would enable his plan to go immediately into effect. At this time, it remains to be seen just where this runaway rollercoaster will eventually wind up.
Happy Jewish New Year to one and all!
| | |
| --- | --- |
| | |