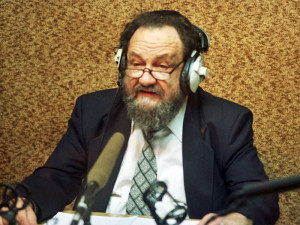 Avraham Ravitz, an influential ultra-Orthodox Jewish lawmaker who served in Israel's parliament for 20 years, died Monday in Jerusalem. The 75-year-old Ravitz suffered from a heart condition and had been hospitalized since early January.
Avraham Ravitz was born in 1934 in Tel Aviv. He served in the IDF and studied at the Hebron Rabbinical College, and was ordained as a rabbi.
Avraham Ravitz has been a Member of Knesset since 1988. He has been a member of the following Knesset Committees: Finance; Constitution, Law and Justice; Education and Culture; Immigration and Absorption; Anti-Drug Abuse; Foreign Affairs & Defense; and Economics. He also served on the Parliamentary Inquiry Committee for the Location and Restitution of Property of Holocaust Victims.
From June 1990 until July 1992, Ravitz served as Deputy Minister of Housing and Construction, and from April 2001 until February 2003 as Deputy Minister of Education. In March 2005 Avraham Ravitz was appointed Deputy Minister of Social Affairs. He was married and had 12 children.