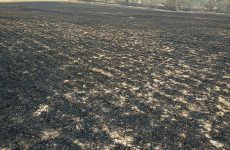 For nearly a month now, terrorists in Gaza have been torching the Israeli side of the border. They hit upon the devious tactic of attaching incendiary bombs to balloons that they loft over the border. The tropical winds blowing in from over the Mediterannean Sea then carry the balloons over the frontier to land inside Israel, where they burst into flame and set ablaze wide patches of brush and forestland. To make it more interesting for the Israeli civilians, they sometimes launch their homemade rockets as well. This mix of balloon bombs and rockets has been terrorizing the Israelis, particularly the children, and they have been demanding the government to order the IDF to hit back hard. 
So far, Prime Minister Netanyahu has kept the lid on the powderkeg. Bibi, together with Defense Minister Benny Gantz, has repeatedly warned Hamas to halt this insidious torching; but to no avail. The balloon bombs keep coming, and Israeli firefighters have been hardpressed, racing from one blaze to another. So far, they have had to extinguish an estimated 500 fires.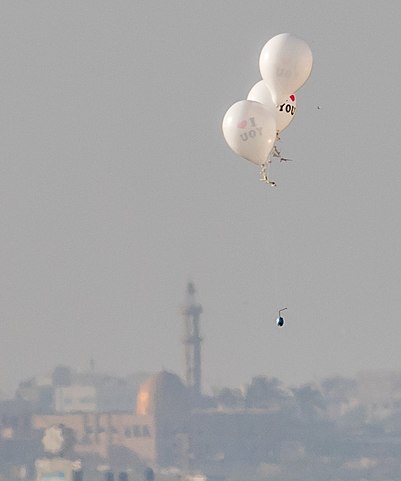 Finally, after another day of more fires, Israeli aircraft, and one tank carried out the most intensive IDF response thus far. They attacked an underground installation of Hamas and a Hamas position within Gaza. A short time later, Hamas launched a salvo of six rockets that exploded harmlessly inside Israel. Israeli jets then knocked out a Hamas site that had been producing explosives. Most recently, the IDF spokesman indicated it's now Hamas's call – if the terrorists launch more balloon bombs or rockets, the IDF will escalate its reaction. 
The Hamas position is that it will continue its 'resistance' until Israel lifts Gaza's blockade. Only one problem – Hamas has repeatedly tried to smuggle rockets into Gaza to launch into Israel and refuses to allow international inspection, which would prevent this hostile activity. Meanwhile, mediators from Egypt, Qatar, and the UN have been seeking a solution, but so far, to no avail. 
Israeli Firefighters Dispatched to California to Help Douse Blazes There …
Israel's fire department is sending firefighters to California to help cope with the massive fires that have ravaged the state. Obviously, after having to cope with 500 blazes in a month, the Israelis should have lots of experience. Foreign Minister Gabi Ashkenazi says that the Israeli aid symbolizes the close ties between the two nations.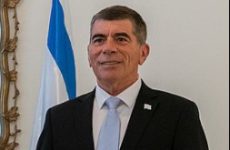 Speaking of Ashkenazi, it is our view that he is gradually coming to the forefront of Israeli politics. Note this: in two recent TV interviews, the former IDF Chief of Staff came across as a serious leader and a potential candidate for future Prime Minister. And it is fair to say that in the Blue and White Party, Benny Gantz has not risen to the occasion in the matchup with PM Bibi Netanyahu.
The PM always seems to be one step ahead of Gantz. In fact, even Naftali Bennett of the settlers' party is running ahead of Gantz in opinion polls gauging who Israelis think is the best candidate for Prime Minister. To make a long story short, the recent cabinet crisis over the state budget has been put on hold for 90 days. 
In any case, Bibi's whirring mind has just come up with a new idea – he is recommending that Israel's Prime Minister should have a greater say in appointing a new state prosecutor. Whoa, hold on, just a minute! Isn't Netanyahu now being prosecuted on three charges of bribery, fraud, and breach of trust!? But, Bibi contends the cards were stacked against him in the investigation, and the current prosecutor did not give him a fair shake. In Israel, the state prosecutor is appointed by a bipartisan public committee, but Netanyahu insists that this process has always been run by Left-wingers. This issue has still to be played out.
Will Hasidic Pilgrimage to Uman be Cancelled?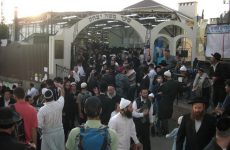 The fast-approaching Jewish New Year on September 18th is accompanied this year by another crisis on Israel's national agenda. Thousands of ultraorthodox Jews have a religious tradition of visiting the burial site in Ukraine of one of their most venerated Rabbis – Rabbi Nachman of Breslov. Thousands of worshippers travel annually to Uman to celebrate at his grave with singing and dancing in religious ecstasy. Of course, the gathering of thousands and thousands of religious Jews celebrating at one site (think of it as their "Woodstock," but obviously with no women permitted) poses a huge COVID problem. 
Here in Israel, Prof. Rami Gamzu has categorically rejected such a possibility and called on the government to prevent it from occurring. Just imagine that many of those participating will be infected and then return to Israel. The plot thickens, as the ultraorthodox are incensed with the very idea that the government will bar them from participating in this religious happening as in previous years. Moreover, Netanyahu depends on the political support of the ultraorthodox parties for his job as PM, but common sense prevailed. 
What do the Ukrainians think of this predicament? President Volodymyr Zelensky, who also happens to be Jewish, met with rabbis in Kyiv and disclosed that Netanyahu had telephoned him requesting that he bar the ultraorthodox Jews from entering Ukraine for the celebration. In Israel, the ultraorthodox Jews hit the roof, declaring they would never vote for Netanyahu again. Subsequently, Netanyahu denied making this appeal to Zelensky.