Israelis and Palestinians are still reeling and will continue to do so for some time to come. Prime Minister Bibi Netanyahu even thought he had the green light from Trump to immediately annex scores of Israel settlements in Judea and Samaria (West Bank) that Trump allocated to Israel. With another election coming up on March 2, Bibi was eager to gain more votes from the Rightwing and maybe even from his top contender, the Blue and White party. However, US chief negotiator, Jared Kushner, swiftly reigned in Netanyahu with a "hold your horses, all the details are not finalized." Naturally, Netanyahu had to cancel his announcement for annexation now!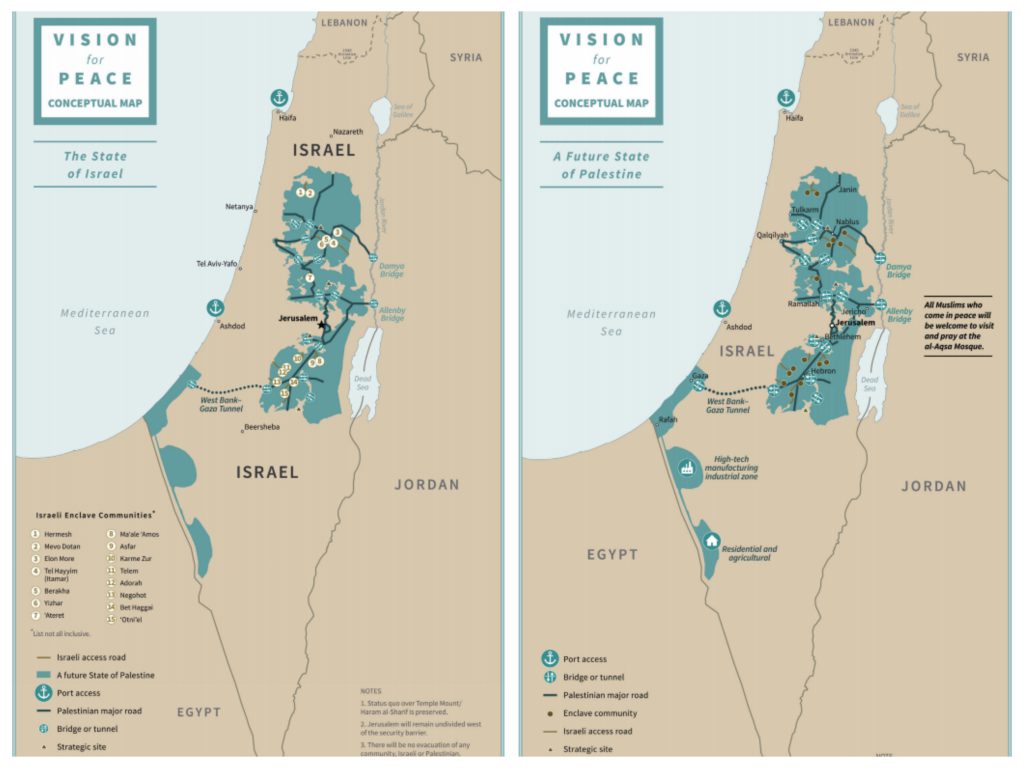 Nonetheless, Bibi is riding high. Through his contact with Trump's representatives, he succeeded in winding up with a solution not based primarily on the old 1967 ceasefire lines. And, for the first time, an American administration now supports a land exchange that would enable Israel to keep all its West Bank settlements. There are now some 200 of them, home to 620,000 Israelis, and including several towns. The critical question now is, what impact will Trump's Deal of the Century have on Israeli voters? 
It is a feather in Bibi's cap, but will it suffice to overcome the ignominy of being indicted on three counts of bribery, breach of trust, and fraud? In the not too distant future, Netanyahu will be hauled into court. One Israeli opinion poll, taken the day after the historic White House news conference, indicated that Benny Gantz and his Blue and White party were still leading Bibi's Likud, but just by one seat in the 120-member Knesset. At this point, when all the potential coalition partners are tallied, Blue and White are still locked in a dead heat of 56-56 with Likud. And, as in the last two recent elections, Avigdor Liberman's party still holds the balance of power with eight Knesset seats. 
But the Trump deal could trigger a higher number of Arab voters to cast their ballots, and this could potentially impact the final vote count. The fact is that Likud and Blue and White have similar platforms when it comes to West Bank settlements and opposing a Palestinian state. However, Blue and White quickly adopted the Trump plan that includes a Palestinian state. Although Bibi accepted the Trump proposal, a far-Rightwing partner that has supported Netanyahu is categorically opposed to a Palestinian state on the West Bank.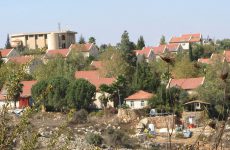 There is another factor that has leaped into the headlines. This falls in line with Trump's idea of a land exchange – West Bank territory (where most of the settlements are located) would become part of Israel. On the other hand, the Jewish state would relinquish territory to Gaza in the Negev. In the wake of these proposed land-transfers, a heated debate is raging over the so-called "Arab Triangle" in northern Israel – adjacent to the West Bank, and where the vast majority of Israeli Arabs live in 10 towns. 
In the past, Avigdor Liberman, leader of the Russian immigrants' party, proposed that since the Israeli Arabs living in the Arab Triangle back a Palestinian state against Israel, they should become part of an emerging Palestinian state, and give up their Israeli citizenship. To be clear, they would not lose their homes and property, but remain in place and come under the governance of the new Palestinian state. Sounds reasonable enough – if they always support the Palestinian cause and object to the very idea of the Jewish state of Israel, why would they not agree to be part of the Palestinian state that will come into existence?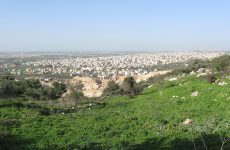 But, low and behold! The Israeli Arabs are categorically opposed to giving up their Israeli citizenship and joining the new Palestinian state. Although they continually badmouth the Jewish state, they are not stupid and know their standard of living and civil rights are unparalleled in the Arab world.
Israeli Arabs are so wrangled by speculation about their linking-up with a new Palestinian state that it could trigger a sizeable increase in the number of Arab voters on election day. In the Israeli system, the number of ballots is divided by 120 (the number of candidates in the Knesset). If there's a sizeable increase in Arab voters, this might result in complicating the situation even more and inducing Likud and Blue and White to form a national unity government. 
Shifting Sands in the Middle East
By and large, the reaction from most of the Arab states has been muted. Egypt and Jordan, who made peace with Israel and are involved in security cooperation with Israel, and have condemned the Trump proposal out of hand. They have bigger fish to fry when facing pro-Iranian rebels operating in the Sinai desert, as well as in Jordan's volatile neighbor, Iraq. Meanwhile, Saudi Arabia and the Gulf states now confront Iran, which is bent on dominating these countries. As a result, they have established growing ties with the Jewish state, and PM Netanyahu has alluded to growing security cooperation with Riyadh (which explains the muted reaction from the Arab world).