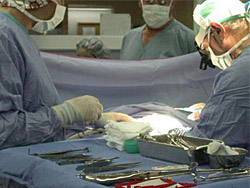 A new Israeli technology makes use of genetic engineering to allow the body to produce new blood vessels that can bypass obstructed arteries. A study conducted at Carmel Medical Center suggests that use of tissue engineering will result in an international breakthrough in the field of blood vessel bypasses – a development that may prevent the performance of bypass surgeries in situations of obstructed arteries.
An innovative development, the result of an eight-year study conducted at the Carmel Medical Center in Haifa, offers an innovative and effective method for preventing bypass surgeries.
Leading the study are Prof. Moshe Fligelman, Head of In-Patient Cardiology at the medical center, and Prof. Basil Lewis, Head of Cardiology at Carmel Medical Center and President of the of Israeli Cardiology Society.
The innovative development signifies an international breakthrough in the field of artery bypasses and aims to solve and eliminate the need for bypass surgeries through the revolutionary method of tissue engineering.
How does the method work?
Instead of performing bypass surgery, healthy blood vessel tissue is taken from the patient and engineered by means of an innovative technology in the laboratory. The engineered tissue is then returned to the body at the site of the problem. Within a few weeks, the body produces new blood vessels which bypass the obstructions and create new, healthy pathways.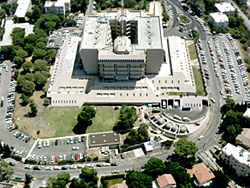 At the moment the new development is being applied to blood vessels which supply blood to the legs, while in the future the development will be used to create bypasses in the heart area, which will eliminate the need for catheterization and difficult bypass surgeries. Within a short time, the Carmel Medical Center will become the distribution center for the innovative treatment for the entire Middle East, along with additional distribution centers to be developed all over the world.
The method has successfully received all FDA approvals, and the clinical study has already been implemented in several patients in the US. Treatment as part of this study results in high success rates, and the method will soon move on to advanced stages of development and production throughout the world.
The Governor of Michigan, Jennifer Granholm, who serves on the senior economic team of President-Elect Barack Obama and is considered close to him, visited the Carmel Medical Center in order to convince the Israeli researchers to open a research laboratory for the innovative development in her state.