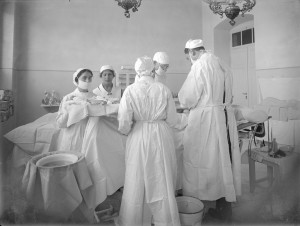 Shaare Zedek Medical Center, or SZMC, is a major research hospital located in the Bayit VeGan neighborhood cross from Mount Herzl of Jerusalem. The Hebrew name means "Gates of Righteousness".
Inaugurated in 1980, the current campus of the Shaare Zedek Medical Center maintains over 500 beds and treats more than 250,000 patients annually from its various facilities. Located near downtown Jerusalem, it is the city's only major centrally located hospital. During the peak of terrorist attacks in the period between 2001 and 2004, the hospital handled the largest percentage of victims of attacks in Jerusalem, and has since become a center whose staff educates other metropolitan medical facilities how to respond to mass casualty incidents.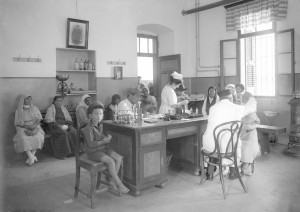 Shaare Zedek was the first large hospital in Jerusalem. After the Ottoman Turks gave permission in the 1890s', and with funding from European donors, the hospital was built on Jaffa Road, two miles outside the Old City. Its opening ceremony took place on January 27, 1902. Dr. Moshe Wallach was the director from then until 1947. Even then, Shaare Zedek treated casualties of battles in Jerusalem, such as the 1948 Arab-Israeli War and the Six-Day War. The hospital treated both Jewish and Arab citizens of Jerusalem, as it continues to do today.
Dr. Moshe Wallach – Shaare Zedek's First Director and Chief Medical Officer, Served 1902-1947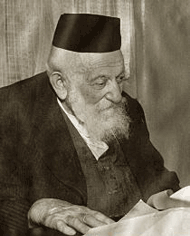 Arriving in Palestine as a young man of 26, Dr. Wallach's life-long mission was to help his fellow man. He fought fiercely against disease, even prescribing milk, meat and vegetables for the malnourished, making home visits by donkey. A medical pioneer, he performed the country's first tracheotomy and introduced inoculation against diphtheria. Throughout his long years of service, Dr. Wallach ran the hospital with iron discipline, traditional Jewish observance and compassionate care.
Dr. Wallach, who founded the Shaare Zedek Hospital and managed the institution for 45 years, was instrumental in providing modern medical care to Jerusalem residents since his arrival in the city in 1891. He dedicated his life to medicine, to the Jerusalem Jewish community, and to improving the quality of service provided by the existing medical establishment.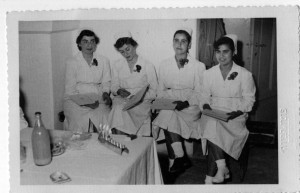 He was one of the outstanding personalities in a city and community struggling for existence. The Jewish religious character that marks today's Shaare Zedek hospital was determined 100 years ago by Dr. Wallach, who integrated the ancient Jewish moral spirit into a modern medical service tradition. While fulfilling his daily tasks, both as a practicing physician and as the hospital director, Dr. Wallach became a role model to those who followed him. He mixed freely with the elite, and his personal relations with local dignitaries, political figures, influential westerners, intellectuals, and important foreign diplomats contributed significantly to the growth, success, and reputation that the hospital enjoyed during the last century. On the other hand, he was also personally involved with destitute new immigrants to Israel and actively engaged in finding jobs, housing, and employment for them.
 Schwester Selma Mayer – Head Nurse, Served 1916-1984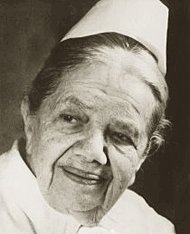 Schwester (nurse in German) Selma's compassionate nursing established Shaare Zedek's model of care for all time. She arrived from Germany in 1916, in the midst of a typhoid epidemic in Jerusalem, which she tackled with competence and care. In 1936, she founded and directed Shaare Zedek's School of Nursing, upon which her imprint still remains.
Described by Time magazine as a living saint and "something of an angel," she died two days after her 100th birthday in the hospital which she had served almost her entire adult life. She lived in the hospital and cared for abandoned children. Her autobiography 'My Life at Shaare Zedek' features momentous memories of her dramatic decades of service.
Visitors to Jerusalem's Shaare Zedek Medical Center are now being welcomed by a new attraction in the hospital's lobby and adjacent guest room – an attractive new exhibit, which takes guests back more than a 100 years through memorabilia and pictures from the hospital's earliest days.