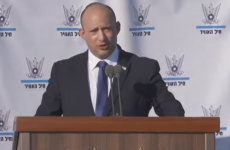 Just one day after foreign reports of a mysterious attack on an Iranian plant that produces centrifuges for enriched uranium, Israel's new Prime Minister issued a warning loud and clear to Tehran. Bennett was speaking at the graduation ceremony of new pilots in the Israel Airforce. First, he referred indirectly to the current American negotiations with Iran on a new nuclear deal in return for the easing of economic sanctions saying, "We would prefer a world that would understand that a regime (Iran) that has now elected a president known as 'the Hangman of Tehran' (in the past, Ebrahim Raisi ordered the execution of 5,000 political prisoners) who is prepared to starve his people in order to develop a nuclear weapons program, is not worthwhile doing business with it. But to our regret, this is not the case." Bennett went on to stress, "We will continue to consult with our friends and speak with them with deep mutual respect. But in the final analysis, the responsibility for our fate rests in our hands!"
The latest pilots' graduation course of 34 graduates included four women, one of whom will become a fighter pilot. The ceremony marked 40 years since operation "Opera" that demolished Iraq's nuclear reactor. At that time, Iraqi tyrant Sadam Husein also was threatening to wipe Israel off the map. All Israeli Prime Ministers from Ben Gurion, Menachem Begin, until today bear a sacred duty that accompanies us all. We will not enable a threat to the existence of the state of Israel.
Bennett then turned explicitly to the female pilots, saying,
"You are not only receiving your wings today, but you are also conferring wings to thousands of young girls to whom you serve as a personal example and inspiration."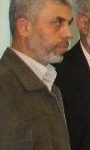 Also speaking, Defense Minister Benny Gantz stated that Israel will act with new tricks initiative and state responsibility. The Defense Minister also referred to the current tension with Gaza after the recent flareup saying:
"If in Gaza they want rehabilitation and economic development, it's high time that they take steps on the ground to preserve the quiet." 
However, from time to time, Hamas continues to release incendiary balloons that are carried by Mediterranean winds across the border, where they ignite farmers' fields and forests. Sometimes they also carry booby-trapped explosives. The IDF will continue to respond with airstrikes if Hamas persists with more incendiary balloons or, needless to say, rockets. 
IDF Gen. Aharon Haliva played a major operations role during the recent flareup. In an interview with Yediot Ahronot newspaper, Gen. Haliva said he was sure that following the devastating IDF reaction, Hamas leader Yahya Sinwar deeply regrets starting the brief but devastating warfare that included the Hamas rocketing of Jerusalem. The General, who has now been promoted to IDF Intelligence Commander, also responded to that Israeli airstrike on the AP building in Gaza that was also being used for cover by Hamas operatives, stating he has no regrets. After the IDF gave advance warning, and not even one Hamas operative or AP employee was injured, going on to say: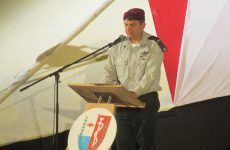 "We attach the highest importance to protecting the lives of the innocent, and I have no problem with this particular case in which not even one individual received a scratch. There are some states that would have attacked the building without advance warning and with all the occupants inside. There were targets there who were of super importance to the IDF and the electronic warfare systems whose goal was to attack Israel's air defenses. It was vital to carry out that airstrike."