German Chancellor Angela Merkel: 'Iran Must Prove It Is Not Developing Nuclear Weapons – If Not We Support Stiffer Sanctions'
'Qassam Rocket Attacks On Israel Are a Crime & Must Stop'
Auschwitz Survivor Noah Flug: 'I Never Dreamed I Would See A German Chancellor Pledging To Be Ally Of Jewish State'
German Chancellor Angela Merkel has pledged her country's aid and friendship to Israel. Merkel wound up an eventful three day visit by addressing the Knesset and calling for stiffer sanctions to stop Tehran from developing nuclear weapons. Although several Knesset members boycotted Merkel's Knesset speech, the German leader was welcomed warmly by both government and opposition leaders.
Listen to interview with Holocaust survivor Noah Flug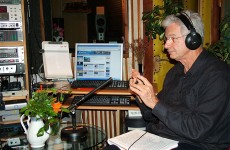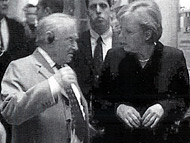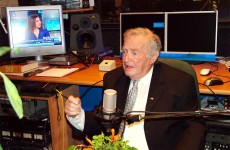 'I never dreamed in Auschwitz that one day I would hear a German chancellor pledging to be an ally of Israel!'- that was the reaction of Noah Flug one of the few Jewish survivors from the death camp where over one million Jews were murdered. Flug told IsraCast that he believed Angela Merkel and Germany of today were true friends of the Jewish state. He differed with several Knesset members who boycotted the festive session because Merkel was permitted to speak in German. Although German was also the language spoken by SS storm troopers, what was important was what is being said. And he added it is possible to speak in German about being a friend and not an enemy. In a gesture of goodwill, Merkel began her speech with a sentence in Hebrew. She declared that the onus was on Iran to prove to the world that it was not developing nuclear weapons and not vice versa. If not Germany would support tougher sanctions to stop Iran from producing nuclear weapons. In pledging her support, Merkel declared that her government would view a blow to Israel's security as a blow German security. On the Palestinian issue, she called for a end to the Palestinian rocketing of Israeli civilians from the Gaza Strip calling it a crime. As for the murder of the six million Jews in the Holocaust: 'It was a source of shame for Germans'.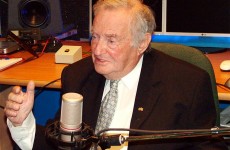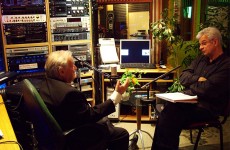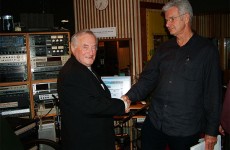 Merkel supported the two state solution and the Annapolis process for a negotiated settlement of the Israeli-Palestinian conflict. The Knesset Members applauded the Chancellor's address with a standing ovation. On her three day visit, she was accompanied by eight German ministers who held a joint cabinet meeting with the Israeli cabinet. Their visit was to commemorate Israel's sixtieth anniversary of independence which was marked with cooperation agreements in several fields including defense. When asked if the Iranian nuclear threat to Israel was comparable to the Nazi threat to European Jewry in 1938, Noah Flug was adamant. Today the state of Israel not only has an army to defend itself but also many strong friends including Germany.
Speaking as the chairman of the Auschwitz survivors association, Noah Flug described the visit of Chancellor Merkel very important on various levels.