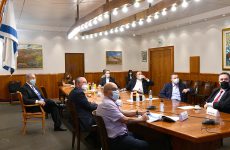 Is Bibi Netanyahu, Israel's longest-serving Prime Minister, now losing his magic touch? For more than 11 consecutive years, "King Bibi" has reigned over Israeli politics with no real challenger for his throne. Indeed, Netanyahu has overseen Israel's impressive economic development and barring Iran from acquiring nuclear weapons. But now, is his current trial also affecting his political judgment? In particular, his most recent economic measure aimed at possibly buying popularity in the midst of the COVID crisis (a step opposed by most economists and one that flies in the face of common sense).
Consider this: Netanyahu navigated Israel safely through the first wave of COVID-19 by imposing steps that contained the epidemic. But then he jumped the gun and, against the advice of some advisors, he eased up, apparently seeking to gain what turned out to be some short-lived popularity. Then the roof caved in, and COVID-19 came roaring back. Bibi subsequently had to bear the brunt of widespread criticism. To add to his woes, Likud cabinet Minister Tzachi Hanegbi cracked, "The talk about some Israelis going hungry is bullshit!" This brings us to Netanyahu's sorry state of affairs.
A series of mounting public demonstrations erupted into a near-riot when hundreds of Israelis tried to break into Netanyahu's official residence in Jerusalem. Riot police waded into the crowd, and the scene got very ugly. It was the most violent protest so far, with people demanding Bibi's resignation over bungling the Corona crisis and his current corruption trial.
The PM was apparently shaken. Two days later, he called a news conference to present a dramatic aid package for all Israelis. His recent proposal several weeks ago has not eased the 20% unemployment, so this time, Netanyahu decided to "go for broke" in rallying public support.
Brimming with optimism, Netanyahu resorted to his considerable rhetorical skills by announcing a dramatic solution to the economic crisis and rampant unemployment. With Finance Minister Israel Katz at his side, Netanyahu explained that the big problem now was to kickstart the flagging economy and get Israelis back to work. His fundamental idea was to grant a one-time payment to all citizens over the age of 18. For example, families with one child would receive the equivalent of 583 dollars, families with two children would receive 729 dollars, families with three or more children would receive 875 dollars. Also, single Israelis would receive 218 dollars. The price tag for this bonanza amounted to more than 1 billion US dollars.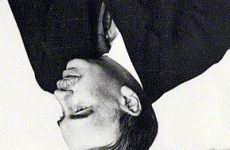 Then, a pumped-up Netanyahu told the nation how everyone would subsequently go on a buying spree, and this would jumpstart the wheels of the economy – manufacturers would hire workers to supply this increased demand, and the startup nation would be on the road to recovery. Bibi was beaming with enthusiasm like a con-artist trying to sell snake oil to country hicks. Only a couple of huge potholes on Bibi's royal road to recovery. The economists at the Finance Ministry (and just about everywhere else) rejected Bibi's theory saying he had turned the modern economics of John Maynard Keynes upsidedown.
Questions…
Why grant public handouts to the tune of over 6 billion Shekels to those fortunate Israelis who have no been hit economically by COVID-19? It flies in the face of economic logic that Israelis, who are reasonably well-off, will suddenly rush out to buy stuff with their sudden grant from the government. In fact, they are more likely to decide to put this unexpected bonus in their bank accounts to save for more stormy days in the future. Speculation runs rife. Was Bibi shocked by the mounting demonstrations against his handling of the crisis and the fact that he is now on trial? Was he simply trying to buy public sympathy with the handouts at the expense of the state's economic welfare?
In reaction, a civic movement has begun by better-off Israelis not-affected by Corona intending to donate the government handout to those in actual need. If the Knesset approves Netanyahu's proposal as is, and public-spirited Israelis reject it by contributing it to the needy, this will demonstrate the refusal to be bought by the Prime Minister. Our bottom line is that IsraCast finds Netanyahu guilty of practicing what, in American jargon, would be called "Voodoo Economics!"
P.S. Just in – several hundred Israelis are, again, protesting outside Netanyahu's official residence in Jerusalem demanding his resignation. This as Netanyahu convenes more consultations at the PM's office on imposing new restrictions on public gatherings over the Sabbath weekend.