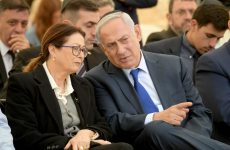 Today, the banner headline in Haaretz newspaper reads, "In closed conversations, the PM has warned that if the Supreme Court bars him from forming the new government, the masses will take to the streets!" It is worth noting that the story was written by Gidi Wietz, who has a sterling reputation and has uncovered numerous scoops in his career. On March 9th, I wrote this portentous piece with some hesitation after a third general election had, again, failed to produce a clear winner between Netanyahu and Benny Gantz: "Is Israel Careening Toward Civil War?"
Background before the most recent election in September
Netanyahu was indicted on three charges of bribery, fraud, and breach of trust. The Supreme Court had two choices on the thorny question of Netanyahu's running for the leadership under such circumstances – to rule before the election whether an indicted candidate could form a new government, or to wait until after voters had gone to the polls. 
Today, it appears that Supreme Court President Esther Hayuth and two other colleagues chose the most problematic course at that time. Perhaps they viewed it as a theoretical question, and maybe Gantz would win, and the question of Netanyahu's legitimacy would not arise. Alas, it now appears that Netanyahu may indeed carry on in a rotation of the premiership with Benny Gantz. There will undoubtedly be appeals to the Supreme Court demanding a ruling on whether a now-indicted candidate can serve as Prime Minister. 
What will be the reaction of the hundreds of thousands of Likud voters who voted Netanyahu, and will now be informed by the high court, 'sorry, your man is not eligible,' and their votes will be thrown into the garbage bin? Now by leaking Netanyahu's warning, the Supreme Court faces a dangerous predicament of its own making. And there is no question that Netanyahu and his right-wing colleagues have fostered the perception of the Supreme Court justices as being left-wingers by-and-large. As for Bibi's brinksmanship, take your pick. Either politically brilliant, or despicable. 
COVID-19 …
Meanwhile, Netanyahu has been serving as acting PM and doing a reasonably good job in coping with coronavirus. Israelis in general, now even the Haredi ultra-orthodox, are cooperating with the emergency program, and slowly but surely bringing the pandemic under control. So far, as elsewhere, a disproportionate number of elderly have died, with Israel's death toll near 150. 
Now there is a tug-of-war between health officials and economists who warn that Israel's economy, except for essential services and production, has hit rock bottom and that a startup program must be initiated very soon. Previously, prominent independent economists warned there is an imminent danger of permanent damage if the economy does not gradually get back on track. This has also been supported by much of the media and senior planners in the civil service. 
However, health ministry officials have dug in, warning that although the rate of infection has decreased, there is still a clear and present danger that it could spiral out of control. It appears that the first step will be a reopening of elementary schools and kindergartens that will enable the young Israeli parents, who are less affected by the virus, to return to work. But this is still in the early stages of planning, and no decision has been made. 
Upgraded Israeli Ventilators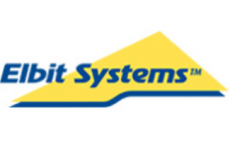 On an optimistic note, a hi-tech unit in the IDF has perfected the advanced breathing ventilators required for keeping COVID-19 critical COVID-19 patients alive. In cooperation with the Sheba hospital in Tel Aviv, the IDF personnel has devised a technique for upgrading existing lower-grade equipment to make it suitable.
So far, Israeli hospitals have had sufficient ventilators to care for the critically ill. Still, there was a threat, as in other countries, that the ventilators would run out, and doctors would have to make the agonizing choice of which critical patient gets the required ventilator and who doesn't. 
The doctors at Sheba hospital have tested the IDF invention and given their seal of approval. Production of the equipment is underway with a goal to export to the US and other countries in need of ventilators. And what of the IDF unit that was so successful? It is a select group of wiz-kids who had extraordinary high school careers in the sciences and spend their military stint by solving challenging scientific problems.