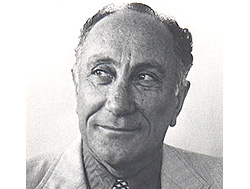 Meir Amit was an Israeli politician and general. He served as Director of the Mossad from 1963 to 1968 before entering politics and holding two ministerial positions.
Born in Tiberius as Meir Slutsky during the British mandate. At a young age, he joined Kibbutz Alonim in the lower Galilee and enlisted in the Haganah (the Jewish paramilitary during the British Mandate). He fought for the Haganah during the 1948 Arab-Israeli War. He remained in the military and rose through the ranks to become a major general. During his military career he came to be regarded as a protege of Moshe Dayan. In the late 1950s Amit studied at Columbia Business School in New York, earning a business degree. After returning to Israel, Amit entered the Israeli intelligence community, first as a Major General at the head of IDF Intelligence in 1961, and then as Mossad Director in 1963.
He was the only figure in Israel's history to hold the position of Mossad chief and head of military intelligence at the same time.
As Director, he orchestrated some of the Mossad's greatest successes, including the spy Eli Cohen, who penetrated the highest levels of the Syrian government. It was also during his time that the Mossad engineered the defection of a Maronite Iraqi pilot who flew the then new Mig-21 from Iraq to Israel. Amit is particularly known for his success in expanding Israel's human intelligence (HUMINT), especially in the Arab world. During the lead up to the Six-Day War in 1967, Amit had a network of informants that permeated the entire Egyptian military, providing key details for Israel's preemptive strike on Egyptian air bases and subsequent ground offensive. Amit also built close personal ties with the CIA.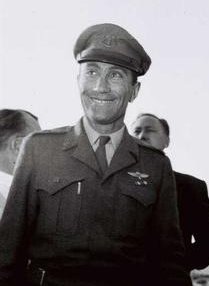 Since his retirement from the Mossad, he continued to be an active voice in the intelligence community and did work for the Israeli government. Following the lead of other former generals, Amit joined the Dash party and served in the Knesset. In 2003, he was awarded the Israel Prize for his lifetime achievements and special contribution to society and the State of Israel.
He was later the chairman of Israel's Center for Special Studies. In a 2006 interview with reporter Aaron Klein, Amit assessed the current problem of Islamic terrorism. He said that he views the conflict as World War III, a widespread attempt to impose Islamic beliefs across the world. He has also called for the assassination of Iranian President Mahmoud Ahmadinejad who has repeatedly threatened to destroy Israel. In a later 2008 interview with Klein, Amit advocated military action to stop Iran from obtaining nuclear weapons. The comments from Amit were considered significant since, until the interview, he had refused to support an attack against Iran.
Amit advocated military action to stop Iran from obtaining nuclear weapons.