Livingbox, a system for landless urban dwellers to grow their own food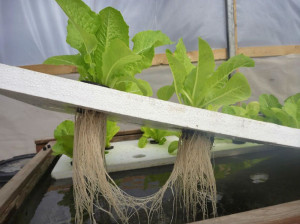 An Israeli-developed "mini-farm" that can grow vegetables anywhere with a self-sustaining "closed loop" of energy and nutrition and help feed a billion needy people has won a prize as the most promising project to help developing countries improve their economies.
  Project co-creator Nitzan Solan says the Livingbox "is the perfect system, because it lets anyone anywhere grow vegetables without the need for fertile soil, or running water and electricity, and with minimal farming skills. It could help feed people in the developing world, providing them with access to fresh, nutritious food, while helping them maintain a clean environment."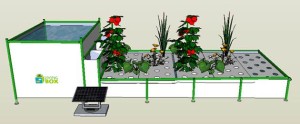 Once it's set up, the system is self-sustaining. Still to be determined, is the initial price, though the team pledges to keep it reasonable.
For developing Livingbox, Solan and her partners Moti Cohen and Mendi Pollak won the $20,000 top prize in the Pears Challenge, a competition held by the international Pears Foundation and Tel Aviv University aimed at encouraging Israeli start-ups to connect with the needs of Africans, developing solutions in areas like agriculture, health, water, ICT, education, and renewable energy.
Livingbox is based on hydroponics — the science of growing vegetables in water. Vegetables can take root in water when the right nutrients are added. Livingbox's system delivers those nutrients into a five square meter hydroponic growing bed, using organic waste from fish, leftover food, or even animal feces.
This article was first published on The Times of Israel and was re-posted with permission. To continue reading this article on the TOI site, click here.