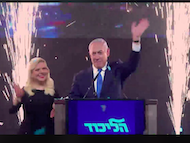 Most of the pundits predicted it was too close to call – some even believed the pledge by Benny Gantz and his new "Blue & White" Party to oust long-serving Prime Minister Bibi Netanyahu of the Likud.pasting It started well for Blue & White but ended in calamity.
The First exit polls showed Blue & White holding a slim lead over Likud. Benny jumped the gun and made an ill-advised victory speech to the nation. For some strange reason, he got carried away and forgot Israel's political reality. There are 120 members in Parliament (the Knesset). No single party has ever won an absolute majority of 61, so, the trick is to build a 61-seat coalition with other small parties in order to take power. As more and more exit polls and the first actual vote counts started to come in, the trend became crystal clear. Bibi could count on the far-Right and the two religious parties to throw their support behind him and The Likud. The day after, with nearly 100% of the votes tallied, Bibi has won a resounding victory and can count on a 65-seat coalition majority to 55 for Benny and his Blue & White party.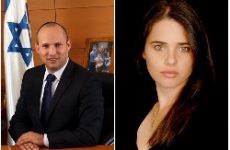 One shocker is that the New Right Party led by Education Minister Naftali Bennet and Justice Minister Ayelet Shaked have not received the minimum vote to serve in the Knesset. Bennet was a fierce critic of what he blasted as Bibi's soft defense policy toward the Palestinians, while Shaked continually clashed with the Supreme Court and threatened to cut the court's powers.
Bibi will have to be very wary about angering Trump.
But, it will not likely be smooth sailing for Bibi. The far-Right parties will demand that Netanyahu keep his campaign pledge to start annexing parts of Judea and Samaria – the West Bank. However, with US President Donald Trump about to announce his Israeli-Palestinian Peace Plan, Bibi will have to be very wary about angering Trump.
To be continued …