How it goes may likely affect who will become Israel's next Prime Minister. At this time, it is still unclear whether the COVID-19 crisis will take a turn for better or worse. The Simchat Torah (Joy of the Torah) celebrations are about to begin. For religious Jews, this is the most joyous celebration of the year, with throngs of male worshipers dancing arm-in-arm in large numbers in rapture over the gift of the Torah from the Almighty. It is undoubtedly their most joyous even of the year. At this time, there is one huge problem staring not only them but also the whole state of Israel in the face.
A law unto themselves …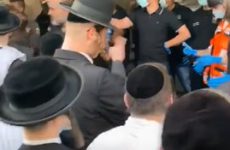 Such a communal celebration inside the packed synagogues is an invitation for the pandemic to join the party. Prime Minister Netanyahu has issued an urgent message on the ultra-Orthodox radio station calling on them to abide by the COVID restrictions – not to congregate together and to wear masks. However, the rabbis in Bnei Brak, a town of ultra-Orthodox residents, has announced that all their synagogues will be open despite the corona threat. This is an open invitation for their followers to flock to the synagogues – in effect, religious tradition and practice take precedence over civil law and order. 
In Israel, where the ultra-Orthodox community is estimated to comprise up to 20% of the entire population – the ultra-Orthodox are more or less "a law unto themselves." And so, we will have to wait and see. There has already been a spike in overall corona cases due to their congregating together in synagogues for the recent Day of Atonement and the Jewish New Year prayers. So what is the rationale behind the ultra-Orthodox insistence on communal prayer in the synagogue, although health authorities warned that it endangers the worshippers themselves and their fellow citizens? 
Consider this: Perhaps their most revered leader, Rabbi Kanievsky, aged 92, recently caught and recovered from COVID-19. Obviously, he comes in contact with ultra-Orthodox Jews. But the ultra-Orthodox explanation is that only the Almighty decides who will live and who will die anyway. In their perception, COVID-19 is a minor detail (this similar approach has apparently also surfaced in Brooklyn). They conclude that maybe COVID-19 has been sent to test the ultra-Orthodox's determination to worship the Almighty above all else. 
Politics and medical science enter the fray…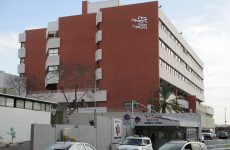 PM Netanyahu depends upon the support of the ultra-Orthodox political parties and has handled their violation of emergency regulations with kid gloves. There have been some violent clashes with the Israeli police, notably in Jerusalem's Mea Shearim quarter. However, by and large, Bibi has tried to placate the ultra-Orthodox rather than reading them the riot act.  
But one medical professional, the director of the Maayanei Yeshua (Springs of Salvation) hospital, located smack in the middle of Bnei Brak, has had enough. Dr. Moti Ravid went on air condemning their violation of medical advice – such as social distancing and wearing masks, instead of gathering together in crowded synagogues. In a radio interview, Dr. Ravid pulled no punches when he sounded loud and clear:
"Until these days, there as never been an Israeli community that so blatantly breaks the law – the ultra-Orthodox are educated to receive everything from the state and give nothing in return! …The entire ultra-Orthodox community breaks the law and thereby kills people. I cannot comprehend the connection between their type of religion and what they are doing!"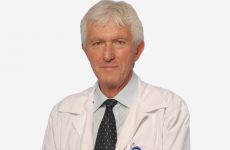 After making this statement, Dr. Ravid handed in his resignation. There is no question, a vast majority of secular and moderately-religious Israelis who have or had full-time jobs and served in the IDF concurred. In fact, the Jewish settlers living in Judea and Samaria (the West Bank) are mostly religious and do military service in the IDF. 
In response, a representative of the Bnei Brak local council replied to Ravid's accusation by saying that 80% of the ultra-Orthodox are law-abiding and good citizens. But why did the Bnei Brak city council not decide to close the synagogues for the Simchat Torah holiday? He replied: "The closing of synagogues is not done!" He called on all Bnei Brak residents to obey the COVid-19 restrictions on social distancing, wearing masks, etc. We'll soon know.
Current outlook …
Overall there has been a 15% drop in corona infections during the past week. This indicates that the current lockdown (that restricts most of the population to within half a mile or so of their homes) is working. But in a population of some 8.7 million people, nearly 1,900 have died, 1,600 are hospitalized, and 240 are on life-saving ventilators. 
Bibi plunges in opinion polls…
It is the biggest political bombshell in the current COVID crisis. Channel 12 TV release the latest opinion poll indicating that Netanyahu's ruling Likud party has dwindled to only 26 MKs. In contrast, Naftali Bennett's far-Right party has surged to 23 at the expense of the Likud. Previously, IsraCast noted that many of the hundreds of thousands of Israelis who have lost their jobs or small businesses were supporters of the Likud, and primarily, Bibi Netanyahu. What impact did Netanyahu's precipitous decision to impose a general lockdown on the economy have on them? Bear in mind that many leading economists, including his own Finance Minister Israel Katz, viewed such a drastic step as "economic overkill." It was felt that Bibi might have ordered the general closure in order to halt the big demonstrations demanding his resignation near his Jerusalem residence. In any case, Bennett has been exploiting Netanyahu's current plight by pressing for immediate recovery of the economy.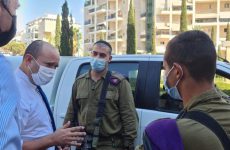 Bennett – no pipsqueak politician …
The new challenger is a seasoned politician who even served as Defense Minister in a former Netanyahu cabinet. He has been touring the country criticizing how the PM has failed to draft a reasonable program to crack down on the pandemic while preserving the economy. A former Hitech investor who apparently did well in private business, Bennett is proving he is a force to be reckoned with in Israeli politics.