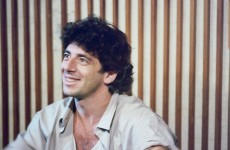 Patrick Bruel, a well-known Jewish actor and singer from France is coming to Israel for a concert in the city of Ra'anana, which will feature the best from Bruel's 17 albums. He will sing together with the Israeli singer Shlomo Artzi. On 1996 Bruel recorded a new song in Avi Yaffe Studios (Isracast Studios) in Jerusalem with the Stradivarius Violinist Ivri Gitlis.
Listen to part of a recording of the singer Patrick Bruel in Avi Yaffe Studios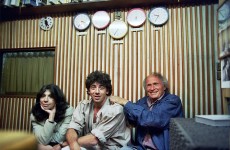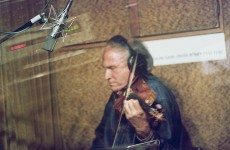 Although Bruel aspired to be a football (soccer) star as a youth, he decided to pursue singing after seeing Michel Sardou in 1975. His first success came as an actor, however, in 1979's Le Coup de sirocco. He continued acting in films, on television and in the theater while pursuing his singing career. His first single, "Vide" ("Empty"), released in 1982, was not a success, but the follow up, "Marre de cette nana-là" ("Fed up with that chick"), was a hit.
In 2003, he had his last name officially changed to Bruel-Benguigui, his stage name with his birthname, before his partner Amanda Maruani gave birth to his first child, Oscar, on August 19. On September 21, 2004, he wed the 24-year-old Maruani; it is his first marriage. His second child, Léon Bruel was born on the 28th September, 2005.
As of 2004 Bruel has acted in more than 40 different television and film productions and made five studio albums and several live albums. His last album to date is Entre Deux (2002), a double CD of classic chanson that features duets with Charles Aznavour, Jean-Louis Aubert, Jean-Jacques Goldman, Alain Souchon and Renaud, among others. It sold two million copies and made Bruel France's best paid singer of the year. At the beginning of 2005, in response to the South Asian tsunami of December 26, 2004, Bruel wrote the song "Et puis la terre" to benefit the Red Cross.
Bruel has had a running feud with French comic Dieudonné over Zionist politics.