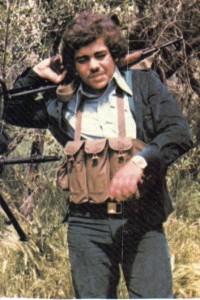 Samir Kuntar is a Lebanese Terrorist who belonged to the Palestine Liberation Front. He participated in an attack on an Israeli family in 1979, and murdered three Israelis: a 28 year-old man, his 4-year-old daughter, and an Israeli policeman; the man's 2 year-old daughter suffocated as her mother tried to quiet her crying.
On April 22, 1979, Samir Kuntar led a terrorist group of four who entered Israel from Lebanon by boat. The group members were Abdel Majeed Asslan born in 1955, Mhanna Salim Al-Muayed born in 1960 and Ahmed AlAbras born in 1949. They all belonged to the Palestine Liberation Front under the leadership of Abu Abbas. The group departed from the seashore of Tyre in Southern Lebanon using a 55 horse-powered motorized rubber boat with an 88 km/h speed. The goal of the operation was to attack Nahariya, 10 kilometers away from the Lebanese border. The group called their operation the Nasser Operation.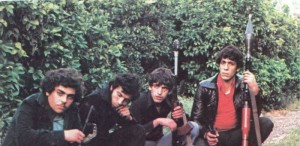 Around midnight they arrived at the coastal town of Nahariya. The four murdered a policeman who came across them. The group then entered a high building, 61 Jabotinsky Street, where they parted into two groups. One group broke into the apartment of the Haran family before police reinforcements had arrived. The terrorists took 28 year old Danny Haran hostage along with his four-year-old daughter, Einat. The mother, Smadar Haran, was able to hide in a crawl space above the bedroom with her two-year-old daughter Yael, and a neighbor.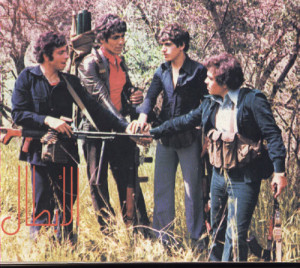 After taking the hostages, Kuntar's group took Danny and Einat down to the beach, where a shootout with Israeli policemen and soldiers erupted. Samir Kuntar shot the father, Danny, at close range in the back, in front of his daughter, and drowned him in the sea to ensure he was dead. Next, he smashed the head of Einat, the four-year-old girl, on beach rocks and crushed her skull with the butt of his rifle.
Back in the crawl space, two-year-old Yael Haran was accidentally suffocated to death by her mother's attempts to quiet her whimpering from revealing their hideout, so that they would not be found by Kuntar's group.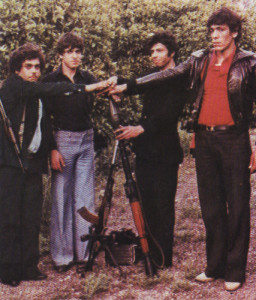 A policeman and two of Samir Kuntar's unit were also killed in the shootout on the beach; Kuntar and the fourth terrorist were captured. The latter, Ahmed AlAbras, was freed by Israel in the Ahmed Jibril prisoner exchange deal of May 1985 (1,150 Arab political prisoners were exchanged for three Israeli prisoners of war held in Lebanon), but Kuntar was not included in the deal.
Several months later, the PLF seized the Achille Lauro, an Italian cruise ship, demanding that Israel release Kuntar, along with 50 other Palestinian terrorists, though Kuntar was the only prisoner specifically named. The hijackers killed a wheelchair-bound American Jewish passenger, Leon Klinghoffer during this raid and had his body and wheelchair thrown overboard.