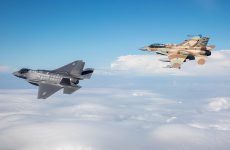 Israel's Channel 11 News has now reported the IDF has already initiated contact with the Finance Ministry for an additional "several billion shekels." The startling news is based on the latest Israeli assessment that the US will fail to formulate a new nuclear deal that will prevent Tehran from producing nuclear weapons. Political correspondent Gili Cohen added that the IDF budget request was aimed at "preserving and reinforcing" IDF capability to knock out Iran's nuclear project. Israeli experts reportedly believe that Iran now has the capability to produce nuclear weapons in less than one year, or even far less. Moreover, Israel's new Prime Minister Naftali Bennett and Defense Minister Benny Gantz reportedly made clear to American officials that Israel reserves its freedom of action in coping with the Iranian nuclear threat. So much for the TV report.
The Iranian regime has repeatedly declared its intention "to wipe Israel off the map," and, if anything, the fake election of President Ebrahim Raisi has exacerbated the situation. Raise, who officially takes office next month, has served as a member of Iran's "death commission." He is personally responsible for the torture and brutal execution of an estimated 5,000 political opponents. Amnesty International has issued a statement saying that Raisi will now become President of Iran instead of being investigated for crimes against humanity. The statement concluded that it was a grim reminder that impunity reigns supreme in Iran. 
Prime Minister Bennett clashes with Opposition Leader Bibi Netanyahu in the Knesset
Israel's new leader, Naftali Bennett, is gradually rising to the occasion. At the head of Israel's new coalition government that spans the far-Right, Center, the Left, and even (for the first time) an Israeli-Arab party. Bennett seems to have found his sea legs. After bouncing Bibi out of office, after 12 consecutive years in power, Bennett has exchanged his opposition role for his new mantle of power. For his part, Netanyahu had previously mocked Bennett as an inexperienced political player and led his Likud Knesset members in repeatedly interrupting Bennett's acceptance speech in an outrageous Knesset debate. However, during a recent Knesset session, the new PM rose to the occasion and lashed out at Netanyahu and his Likud Knesset members.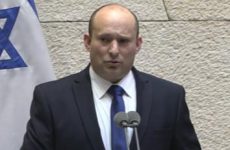 After coping effectively with the Hamas barrage of rockets at Israel, Bennett hauled Netanyahu over the coals for not eliminating this threat during the past 12 while he was in office. Prime Minister Bennett went on to say that Netanyahu also bears responsibility for the deaths of more than 6,000 Israelis due to the recent COVID epidemic. For example, Netanyahu refused to clamp curfews in the ultra-Orthodox Jewish communities, who are his political partners. At the same time, Bennett has praised Netanyahu for acquiring the Pfizer vaccine. To sum up, PM Bennett called Bibi and his Likud supporters "sour-pusses." It is fair to say that Bennett gained popularity points in lashing out against Netanyahu and is slowly emerging as a national leader. Unlike Bibi, Bennett is a team player who consults with his coalition partners and praises them in public.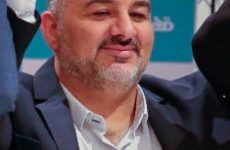 One of the key questions is how long will the small but crucial Israeli-Arab party cooperate with Bennett? If Mansour Abbas pulls his four Knesset members out of 60 or 61-seat majority in the 120-member parliament, it will topple the Bennett coalition. On the other hand, Monsour Abbas must also bear in mind that there are limits to demands he can make for Israeli Arab voters. The trick will be if the Abbass can maximize his political leverage in representing Arab-Israeli voters without making exorbitant demands that Prime Minister Bennett will not be able to fulfill. A positive sign is that both Bennett and Abbas have expressed the desire to further integrate the Israeli-Arab community into Israeli society. 
As for COVID-19, it's still touch and go. We have been instructed, again, to wear facemasks inside public buildings. This after a new variant is being "imported" from several foreign countries and has triggered a sudden rise in cases. Therefore, Israelis returning from certain foreign countries have been ordered to remain in 7-day isolation to determine if they have been infected. The government and health officials are closely monitoring the situation, with the key objective being the reopening of schools for all pupils on September 1st.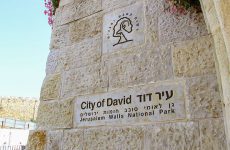 Now, from the trials and tribulations of the newborn state of Israel, back in history for thousands of years, to the ancient Jewish state. Archaeologists in the ancient City of David, not far from the Temple Mount of the ancient Jewish Temple, have uncovered part of one of the external walls of Jerusalem. The ancient Wall was estimated to have been built in the 8th Century BC.
Israel's Antiquities Authority has just announced the find – two other segments of this Wall were discovered 50 years ago, some 70 yards away. The defensive structure protected Jerusalem for a considerable period. But, in 587-586 BC, the Babylonians breached it and conquered the City of David. Although the Babylonians were determined to destroy all remnants of Israel's capital, they did not entirely demolish Jerusalem's outer Wall. Once again, another remnant has been discovered linking the ancient and modern Jewish history of Jerusalem dating back through the centuries.