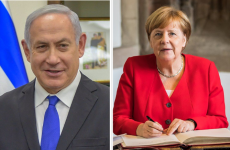 It was a masterful performance. Active Prime Minister Bibi Netanyahu announced new dramatic steps of closing schools and universities in his latest action to check the mounting coronavirus threat. So far, no one has died, but some 130 Israelis and counting have been infected. Bibi never missed a beat in his speech to the nation, warning the situation is destined to get far worse before it gets better. Netanyahu quoted German Chancellor, Angela Merkel, herself a trained scientist, who has predicted that the coronavirus threat will increase drastically in the days ahead. 
Let me say, I have never voted for Netanyahu, but watching and listening to his speech to rally the nation, I thought it was Churchillian. He and his team have been working day and night and called on all Israelis to cooperate by rising to the challenge, as they always have done in times of war. At the peak of his presentation, Bibi called on opposition leader Benny Gantz to immediately join the "national emergency unity government" to cope with coronavirus. This could be for a temporary period. And although he did not say so, it was self-evident that Bibi would hold the helm, and rightly so. 
Now in office since 2009, Netanyahu is the longest-serving Israeli leader in history. Bibi is indeed a "magician" as his cohorts call him in also managing or "manipulating" the branches of public administration, and has proven so in the current crisis. In fact, Bibi must be given credit for swiftly imposing some of the strictest measures in the world, like baring foreign visitors and forcing Israeli citizens returning from abroad to enter two weeks of self-quarantine in their homes (the incubation time for coronavirus to breakout in the body). At the same time, Bibi has appeared daily on TV, presenting a confident image that the country's leadership and public administration were working around the clock.
Are we finally headed toward an (emergency) unity government?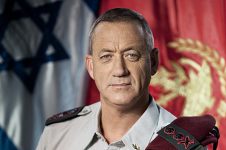 The PM left Benny Gantz no choice but to respond, within an hour, that he was ready to meet Bibi to discuss a temporary "national emergency" coalition. And as the saying goes in politics, "nothing can be as permanent as temporary." Dare I say that Gantz, a former IDF Chief of Staff with no experience in public administration, is probably relieved that he is not, or will be, in charge of face coronavirus; and rightly so. This is no time for a greenhorn in politics to take command of a war, not against Iran, but lady corona. 
So, our IsraCast prediction is that if Netanyahu offers Gantz a fair deal, the opposition leader will prevent possible uproar in his Blue and White Party and join a coalition government under Bibi. Clearly, the good of the country demands that all patriots rise to the occasion. To his credit, within an hour, Benny announced that he was ready to meet Bibi. 
Iran's nuclear aspirations continue in the COVID-19 era …
While all the news coverage is obviously focused on the corona menace, in Vienna, the Internationa Atomic Energy Agency issued this short but shocking announcement – Iran has now acquired sufficient enriched uranium to produce a nuclear warhead. In Israel and elsewhere, this news was completely muffled in the corona thunderstorm.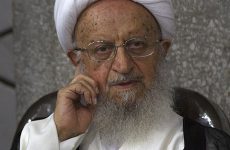 But not all is doom and gloom these days. And it comes from Iran of all places, and a top Muslim religious leader called Ayatollah Naser Shirazi. The Ayatollah has issued this religious edict: "Muslims may use a corona vaccine, even if made in Israel if there is no other alternative – safeguarding the life of a Muslim surpassed the boycott of Israel!" Hopefully, the BDS movement will decide to follow suit. But what is the basis for such a heretical statement from a Muslim leader in Tehran? 
Consider this, in recent days, a persistent rumor has floated just below the radar of Israel's mainstream media. It referred to Israeli scientists making progress on a vaccine for coronavirus. The Israeli newspaper, Haaretz, has now printed on its front page (but not as a banner headline) that Israeli scientists at the biological institute at Nes Ziona may be on the verge of a breakthrough. This was the title of that front-page report: "A breakthrough in the effort of the Biological Institute to find corona vaccine."
The article begins by reporting that in a few days, the Israeli scientists in Nes Ziona are expected to announce that they have made progress on a corona vaccine. According to Haaretz's sources in the health system, the researchers have made a significant breakthrough in "understanding the biological mechanism and characteristics of the virus, the capability to diagnose it, and the antidote to those already infected." However, the process of development may take a year, maybe more, before the vaccine has been verified as effective and safe for use. 
Final IsraCast comment: This is surely enough for one report, and readers can check out for themselves the institute for biological research at Nes Ziona in Israel. (link to website) by clicking on this link.