IAF F-35I Adir, Israel's Independence Day 2019

The US conducts topnotch counter-terror attack killing Iran's mastermind and national hero. Actions speak louder than words.

Arab media reports on Israeli airstrikes against Iranian forces in Syria.
According to the Arab accounts, Israeli aircraft, pilotless drones, and ground-missiles participated in the raid that killed at least three pro-Iranian fighters and wounded some others; this was followed by another attack of "foreign aircraft" on a second Iranian target inside Syria. Israel issued no official comment on these raids.
But consider this: The IDF's annual intelligence assessment was delayed at the last moment due to further consideration of the American hit on Gen. Qasem Soleimani, who was considered to be an outstanding terrorist – one without peer in Tehran's scheme of spreading terror and subversion among Iran's Arab neighbors. After a second look, the IDF identified a window of opportunity for thwarting Iran's multiple terror operations so successfully-managed by the late Soleimani. His departure would likely leave a big hole in Iran's current effort to build a forward military base in Syria, similar to its Hezbollah proxy in neighboring Lebanon. 
"Lantern in the Stern"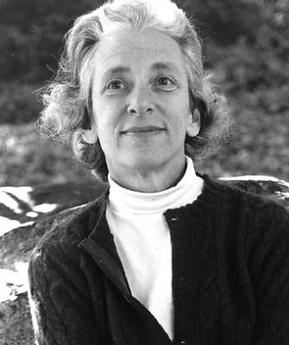 Putting two and two together, what do you get? In the Lebanese experiment, Israel agreed that UN peace observers would prevent Hezbollah from rebuilding their rocket arsenal against Israel after the second Lebanon war. However, these international observers turned out to be a total flop – under their very noses, Hezbollah runs southern Lebanon, a state within a state, with an estimated arsenal of 100,000 rockets and guided missiles stored under Lebanese villages, and all pointed at Israel. 
So, taking a lesson from historian Barbara Tuchman's "Lantern in the Stern," Jerusalem learned its lesson and will not permit Tehran to establish a second launchpad packed with rockets and missiles aimed at Tel Aviv, Haifa, etc. To summarize, Soleimani's sudden departure provides an opportunity for Israel to crack down on Iran's military/terror operations just over the Syrian border. Moreover, both Trump and Netanyahu have again declared, "Iran will never be allowed to acquire nuclear weapons!" 
Our "lantern in the stern" also casts light on former President Barack Obama's JCPOA deal in 2015 that enabled Iran to put its uranium enrichment program for nuclear weapons in the freezer for ten years (whilst ignoring its ongoing development of guided missiles required for delivering nuclear warheads to their intended target). Now, as we see today, the Iranians are merely warming up their enrichment facilities. In a historical sense, it somewhat resembles another "peace for our time" deal. In more prosaic terms, back in 2015, Obama was approaching the end of his second term and "kicked the Iranian nuclear can down the road." 
And then Obama called it quits for his involvement in the Iranian fiasco and went on an extended vacation. And who gets hit with the messy cleanup job? None other than Donald Trump, who believes the despite the impeachment process, he will be reelected and carry on for an additional four-year term in the White House. So he gets stuck with the "sunset clause." On this score, the Democrats' big hullabaloo over the targeted killing of Soleimani, a terrorist who deserved to be "taken out" if there ever was one, is likely linked to this being an election year, rather than the US becoming involved in a fullfledged war without receiving congressional approval. 
Arab world as pleased as punch
The Arab world in general and its leaders, in particular, remain mum but are delighted with America's hit on Soleimani, who was also a key player in arousing insurrection inside Iran's neighboring Arab countries. Bear in mind that the Arabs and Iranians are two separate ethnic groups. Moreover, the Iranians are primarily Shiite Muslims who, generally speaking, are daggers-drawn with the Arab Sunni Muslims. There is this telling story to illustrate the enmity between Sunni and Shiite Muslims in which a Sunni Muslim father was asked if he had to choose between and Jew and or a Shiite Muslim groom for his daughter, who would he pick? This Sunni father replied immediately, "I'd select the Jew." On a political level, Iran has been actively instigating against the governments of Egypt, Saudi Arabia, etc.
Israel's offshore gas is building bridges with neighbors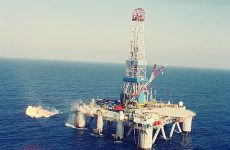 Israel's development of the vast marine gas deposits in the Mediterranean is building bridges with most of its neighbors. For example, it is the highlight since Prime Minister Menachem Begin signed the Peace Acord with Egypt Anwar Sadat in 1979. Recently, Jerusalem and Cairo signed an agreement for Israel to sell Egypt billions of dollars in offshore gas. Israel has now begun supplying this commodity to the gas-starved Egyptian economy. Egyptian officials praised the deal as an "important step" that serves the economic interests of both countries. Israel is already exporting gas to another neighbor, Jordan, in addition to significant quantities of desalinated water. 
Can there be any doubt of Arab countries benefiting from making peace with the Jewish state? This is just for starters. Israel is also involved in a huge deal with Greece and Cyprus for a future natural gas pipeline linking the offshore gas deposits with European markets. However, Turkey vows to nix this monumental project. To be continued…
Benny Begin takes on Bibi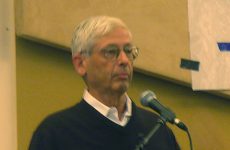 Israelis could hardly believe their ears! Benny Begin, the son of Menachem Begin, Likud's greatest hero ever, has publically declared that he will not vote for Bibi Netanyahu (the Likud's candidate for PM in the upcoming election). In a TV interview, Begin Jr. declared that he could not vote in good conscience for Bibi, who has been indicted on three charges of bribery and breach of trust. 
In addition, Netanyahu has mounted a smear campaign against the Israeli police claiming that he has been deliberately framed and is innocent. Benny Begin himself served as a Likud cabinet minister but dropped out of politics after being demoted by the rank-in-file that stand solidly behind Bibi. It is still too early to say what Begin's condemnation of Bibi will have on Likud voters in the closely-fought race with Blue and White's Benny Gantz. The latest polls showed Blue and White holding a slim lead over Likud. But this does not mean that it will be able to forge a 61-seat majority in the 120-member Knesset. Could Benny Begin's condemnation of Netanyahu now be the tie-breaker?